** Russ Brown inducted into the Sturgis Motorcycle Hall of Fame**
Your Motorcycle Lawyers
Motorcycle accident lawyer Russ Brown is a proven personal injury attorney, and has served the motorcycling community nationwide since 1975. Have you been injured in a motorcycle accident? Regardless of whether it was a minor bike accident or major motorcycle crash, Russ Brown is your best resource to ensure the enforcement of your rights protect and the securing of the best compensation possible for your accident.
Russ Brown, Chuck Koro & Jim Romag are true motorcycle accident attorneys. Russ, Chuck and Jim are riders within the community and they truly care about the bikers they represent.     

We know the ins and outs of motorcycle accidents and know how police reports can go against the biker unfairly. Some people out there still have negative opinions about 'bikers' and this can affect what you may face at the scene of the accident. You deserve a personal injury lawyer that will fight for your rights and get you the compensation for your motorcycle accident that you deserve.
The motorcycle law firm of Russ Brown Motorcycle Lawyers, Brown, Koro & Romag, LLP, has a 98% success rate for all retained cases.
          Congratulations to Janet Desimone, winner of our first Harley-Davidson Softail giveaway.
We're offering you a chance to win a Harley-Davidson Heritage Softail! Winner need not be present at the Lone Star Rally in Galveston, Texas but the party will be huge! Come visit us at various motorcycle rallies across the nation to sign-up or BAM, Free Breakdown & Legal Assistance for Motorcyclists or to update your information and you will be entered to win! Sign-ups must be done in person. Click here to see where Russ Brown Motorcycle Attorneys and BAM will be next.
Nobody ever thinks they will be injured in a motorcycle accident while cruising down the highway. The minute they go down, however, their whole life changes, and in the case of a serious motorcycle crash it could be months or even years before they fully recover from their sustained injuries. This reason alone is why you need an experienced and knowledgeable motorcycle accident attorney representing your insurance claim.
The truth of the matter in any motorcycle accident where a biker is injured, they will need money to cover medical bills for surgeries and rehabilitation, money to live on while they are unable to work, and money to get their motorcycle repaired.
Our job is to use our skill and legal expertise in personal injury law to represent and protect the interests of our client, while securing a fair and adequate settlement for the pain and suffering they have endured.
It may seem somewhat straightforward to representing a victim of a motorcycle accident in insurance claims and court proceedings.  In reality, there are so many laws and regulations that govern a personal injury claim that it takes an experienced legal expert to guide you through. Russ Brown Motorcycle lawyers specialize in motorcycle accidents, and only represent victims of this type of personal injury.
Insurance companies are in the business of making money for their shareholders. When they are faced with substantial financial responsibility when one of their insured is at fault in a motorcycle accident, their only concern is closing the case as quickly and for the least amount of money possible. The insurance company's first line of defense is the claims adjuster, who will try to minimize the seriousness of your case in an effort to settle the case on the insurance company's terms. We know how insurance companies and claims adjusters operate, and can even the playing field for you.
Call Now and discuss your injury case with Russ Brown Motorcycle Attorneys 1-800-4-BIKERS
We Ride We Care We Win!
Nationwide Motorcycle Lawyers, Wherever you are, we are.
Wherever you are, we are
KS Kansas
KY Kentucky
LA Louisiana
MD Maryland
ME Maine
MI Michigan
MN Minnesota
MO Missouri
MS Mississippi
MT Montana
ND North Dakotoa
NE Nebraska
NH New Hampshire
NJ New Jersey
NM New Mexico
NV Nevada
OR Oregon
NY New York
OH Ohio

Cincinnati
Cleveland
Dayton

OK Oklahoma

OR Oregon
PA Pennsylvania

Pittsburgh
Philadelphia
Scranton

RI Rhode Island
SC South Carolina
SD South Dakota
TN Tennesse
UT Utah
VT Vermont
VA Virginia
WI Wisconsin
WA Washington
WV West Virginia
WY Wyoming
DC Washington DC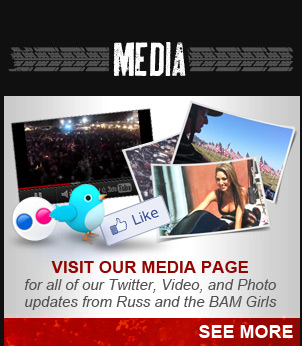 Blog Feed
Light Sensor Problem Solved in Oregon
If you've ever spent time driving in Portland, Oregon, you know that there is a crazy high ratio of bicycles to cars year round. When the rain starts to break and the sun peeks through the clouds, suddenly there are motorcycles everywhere, too. This rings true for most of Oregon. Every two wheel driven individual, whether ... Read more →
Arizona Motorcyclists Are Full Throttle Ahead in Working with State Legislatures
Motorcyclists from around Arizona have been lobbying their representatives to support HB 2345 in the current legislative session as the measure would do away with handlebar height restrictions and eliminate required grab bars for passengers. This measure was pushed strongly by the ABATE of Arizona and Arizona Confederation of Motorcycle Clubs and, as of now the ... Read more →
Malorie's Law in Texas Causes Confusion for Thousands of Motorcyclists: PART II
After six incredibly long weeks of submitting media requests to the Texas Department of Public Safety to provide clarification on 10 questions raised by the January 1 implementation of Malorie's Law, the responses finally arrived.   It's worth noting, that these replies only arrived once an absolute fire-storm erupted online…when several high profile motorcycle publications began ... Read more →