Russ Brown Motorcycle Attorneys
Russ Brown Chuck Koro and Jim Romag -  Lawyers you can count on!
Russ Brown, the original Motorcycle Lawyer that rides and cares is the founder and acting director of Russ Brown Motorcycle Attorneys, Brown, Koro, & Romag, LLP.    Russ Brown brings unmatched experience, leadership, and personalized attention to every case the firm represents.  He has been winning millions upon millions of dollars in claims for riders since 1975.   Russ Brown is rider who cares about fellow riders.  As a biker, his passion of riding led him into a law career that allowed him to utilize his experience as a rider to represent the best interest of his clients time and time again. 

Russ Brown created a FREE program for fellow bikers called "BAM."  BAM offers free breakdown and legal services nationwide for motorcycle riders,  Russ has been fighting for the rights of the motorcyclist on the road and in court since the early days of ABATE, MMA, and MRF.  You can meet  Biker Attorney Russ Brown at various rallies all over the nation where he is always available to meet fellow bikers and help them any way he can.  As a rider and Motorcycle Lawyer Russ knows the dynamics of a crash and is all too familiar with the prejudice the biker faces on the road.  His nationwide team has been hand picked by Russ himself to ensure that bikers are represented by nothing but the best personal injury attorneys anywhere in the US.

Chuck Koro has been a litigator since 1992.  He graduated from Southwestern Law School's two-year accelerated program magna cum laude, second in his class.  Attorney Chuck Koro has been riding since the 70's and is committed to helping the biker community in legal matters, specifically in injury related cases.  He has published more than 50 articles on maximizing recoveries for injuries and damages related to crashes.   Chuck Koro is chief of litigation and revered by his peers as being an experienced, hard hitting trial attorney with an incredible track record for winning difficult cases.  For the first six years of his career  Chuck Koro was a defense attorney for the insurance companies and understands how the system works from both sides.  His inside knowledge of how insurance companies defend cases is extremely valuable in strategizing to obtain the maximum recover for the client.
Chuck Koro is no stranger to a court room and will utilize any means necessary to win including, but not limited to, accident re-constructionists, bio-mechanical engineers, and other hand-picked motorcycle experts.  He is as passionate about his enjoyment of riding motorcycles as he is dedicated to representing your best interests in court.  His vast experience and his "take no prisoners" attitude means millions of dollars in recoveries for you, the client.
Jim Romag
 has been litigating motorcycle cases since 1991.  He graduated 
cum laude
 from Northern Illinois University College of Law where he was a member of the Law Review.  
Jim
 began his career in Chicago where he represented BAM members for over 15 years before relocating to California to join Russ and Chuck's firm.  
Jim
 presently spearheads the Northern California office of Brown, Koro & 
Romag
 serving the San Francisco | Bay Area.  Like Russ and Chuck, 
Jim
 too has recovered millions for his clients and is an avid rider. 
Jim
 has had a love of motorcycles for many years and currently rides a 1198s Ducati.
I was in a very bad motorcycle crash which almost cost me my right leg.  A friend told me to call Russ Brown Motorcycle Attorneys (Brown, Koro & Romag, LLP) so I did.  I am grateful I made that decision. I tried dealing with two other attorneys but nothing compared to Jim Romag and his team.  Jim was very open about the whole case and never once tried to hide anything from me.  Jim settled the case.  If you are in an accident call them - they can tell you right away how they can help you. Jim treated me like a family member and never let me down.  Thank you Jim.  

Pavlin Zanev, California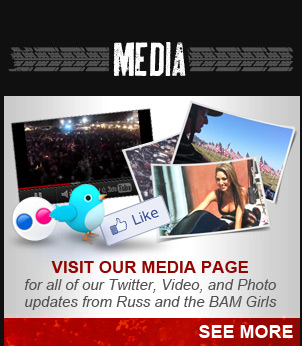 Blog Feed
Light Sensor Problem Solved in Oregon
If you've ever spent time driving in Portland, Oregon, you know that there is a crazy high ratio of bicycles to cars year round. When the rain starts to break and the sun peeks through the clouds, suddenly there are motorcycles everywhere, too. This rings true for most of Oregon. Every two wheel driven individual, whether ... Read more →
Arizona Motorcyclists Are Full Throttle Ahead in Working with State Legislatures
Motorcyclists from around Arizona have been lobbying their representatives to support HB 2345 in the current legislative session as the measure would do away with handlebar height restrictions and eliminate required grab bars for passengers. This measure was pushed strongly by the ABATE of Arizona and Arizona Confederation of Motorcycle Clubs and, as of now the ... Read more →
Malorie's Law in Texas Causes Confusion for Thousands of Motorcyclists: PART II
After six incredibly long weeks of submitting media requests to the Texas Department of Public Safety to provide clarification on 10 questions raised by the January 1 implementation of Malorie's Law, the responses finally arrived.   It's worth noting, that these replies only arrived once an absolute fire-storm erupted online…when several high profile motorcycle publications began ... Read more →