Your Colorado Motorcycle Accident Attorney
Russ Brown Motorcycle Attorneys - fighting for you on the road and in the courtroom 1-800-4-BIKERS!
If you are in need of a Colorado motorcycle accident attorney, choose one from motorcycle lawyer Russ Brown's network. Our motorcycle personal injury attorneys know Colorado motorcycle law and can help you recover for pain and suffering, lost wages, and repairs. Motorcycle Accident Lawyer Russ Brown is a motorcycle enthusiast and rider who believed in fighting for the rights of his fellow injured riders. It's no wonder then that he is committed to helping you find the finest motorcycle personal injury attorney for your motorcycle accident claim.
Other near by Locations:
Our personal injury attorneys are handpicked by Russ Brown because of his knowledge of motorcycle law and his experience in handling thousands of motorcycle accident claims. Experience matters, and our personal injury lawyers will use theirs to help you recover the settlement you deserve. Contact our firm today by calling 1-800-4-BIKERS.
Colorado Motorcycle Law
Colorado is the ultimate destination for motorcyclists and offers breathtaking views of the Rocky Mountains, desert canyons, and plentiful wildlife. Popular destinations for motorcyclists include Rocky Mountain National Park, Mesa Verde National Park, and Great Sand Dunes National Park.
In addition, Colorado boasts some amazing weather for motorcyclists—especially in the spring and summer months. For all these reasons, thousands of motorcyclists come to Colorado each year and many more call the state their home. In fact, motorcycle registration continues to rise in Colorado, with 179,394 motorcycles registered in 2010. No matter if you're cruising along one of Colorado's scenic byways or tooling around town, motorcycle safety should always be a top priority.
We've compiled a list of some of Colorado's motorcycle safety laws from sources including the American Motorcycle Association (AMA) and the Colorado Department of Transportation (CDOT).
DOT approved motorcycle helmets are required for all motorcycle operators and passengers under the age of 18 in Colorado, although CDOT strongly encourages all motorcyclists to wear helmets.
Eye protection is required for all Colorado motorcycle riders and passengers; this may include a helmet visor, safety goggles, or safety eyeglasses. A windshield is not considered adequate eye protection in Colorado.
Passengers must ride behind the driver and motorcycle must be equipped with a seat and foot rest for passengers.
Modulating headlights are permitted
Required equipment on motorcycles in Colorado includes one side mirror and a muffler. Colorado has restrictions on maximum muffler sound levels, which vary based upon the motorcycle model year and the traveling speed.
Lane sharing and lane splitting are illegal in Colorado; however, motorcycles may share a lane with another motorcycle.
It is prohibited to attach a motorcycle to another vehicle when riding in Colorado.
With well over 100,000 registered motorcycles and scooters on Colorado streets, our motorcycle accident attorneys have seen all manner of motorcycle-related injury claims. When you consult with Russ Brown's attorneys, they will make certain you understand motorcycle law and map out a plan in order to help to recover for lost wages for the pain and suffering you have experienced. Trust your case to us.
Is it ever too soon to seek the help of an accident lawyer who also rides and who has an encyclopedic knowledge of Colorado motorcycle laws?
NOT IF YOU OR A FAMILY MEMBER HAS BEEN IN AN ACCIDENT! CALL US TODAY!
Trust your case to Russ Brown and his experienced team of attorneys. Why? Because our motorcycle personal injury attorneys win 98% of their cases!
Our professional motorcycle accident attorneys serve multiple locations including:
Denver
Breckenridge
Winter Park
Boulder
Aspen
Vail
Durango
Estes Park
Fort Collins
Keystone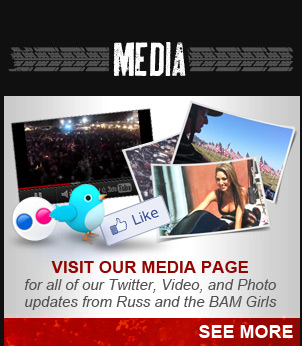 Blog Feed
Light Sensor Problem Solved in Oregon
If you've ever spent time driving in Portland, Oregon, you know that there is a crazy high ratio of bicycles to cars year round. When the rain starts to break and the sun peeks through the clouds, suddenly there are motorcycles everywhere, too. This rings true for most of Oregon. Every two wheel driven individual, whether ... Read more →
Arizona Motorcyclists Are Full Throttle Ahead in Working with State Legislatures
Motorcyclists from around Arizona have been lobbying their representatives to support HB 2345 in the current legislative session as the measure would do away with handlebar height restrictions and eliminate required grab bars for passengers. This measure was pushed strongly by the ABATE of Arizona and Arizona Confederation of Motorcycle Clubs and, as of now the ... Read more →
Malorie's Law in Texas Causes Confusion for Thousands of Motorcyclists: PART II
After six incredibly long weeks of submitting media requests to the Texas Department of Public Safety to provide clarification on 10 questions raised by the January 1 implementation of Malorie's Law, the responses finally arrived.   It's worth noting, that these replies only arrived once an absolute fire-storm erupted online…when several high profile motorcycle publications began ... Read more →