Los Angeles Motorcycle Accident Attorneys Who Ride
Russ Brown Motorcycle Attorneys have been winning Millions for LA Bikers since 1975!
Russ Brown and Chuck Koro are your Los Angeles motorcycle accident attorneys. Russ and Chuck are attorneys who ride with you at popular hot spots in Los Angeles and at all the major biker rallies across the US. In their roles as motorcycle personal injury attorneys, they have won millions for LA County motorcycle riders in cities as far ranging as Canoga Park, Sherman Oaks, Studio City, Hollywood, Pasadena, Glendale, Van Nuys, Valencia and Chatsworth; and have done the same for Ventura County riders in cities such as Ventura, Camarillo and Simi Valley as well. They don't just say they ride, they actually ride. You can meet them at any major California motorcycle rally and on weekends at LA motorcycle hot spots like the Rock Store and Cooks Corners in Orange County. Most importantly, they are seasoned motorcycle personal injury lawyers with a firm grasp of California law and how it pertains to your claim. As your accident lawyers they can help you recover for lost wages, vehicles costs, pain and suffering and more.
A Los Angeles Motorcycle Accident Lawyer on Your Side
"Motorcycle accident attorneys Russ Brown and Chuck Koro took my case when no one else would! They really know the ropes when it comes to the technical ins and outs of the legal system and motorcycle law. I recommend them strongly. Their staff worked diligently to lower my medical expenses and get me the highest possible settlement."
-Sincerely, Chris Schmidtkunz
Russ Brown and Chuck Koro focus on motorcycle personal injury law exclusively.
"We only focus on motorcycle law so we can give each of our clients the sort of experience and dedication that is beneficial during a personal injury case."
We will come and meet you at your residence, at work, in the hospital, any where in the Los Angeles, CA area and start working on your case immediately.
We will fight the police report.
We will fight the insurance company. We have fought them all.
We will aggressively fight your claim for pain and suffering, lost wages and expenses.
We will make sure your bike is repaired or replaced for the highest amount possible.
FREE CONSULTATION - Call now 1-800-4-BIKERS
Our 98% success rate in motorcycle accident claims is unmatched, and we are committed to making motorcycle laws work for you. With nearly 4 million residents in Los Angeles, the streets can be a treacherous place for motorcycle riders. We have won millions in motorcycle accident claims for lost wages, pain and suffering, and more. Let us help you.
California Motorcycle Law: Lane Splitting
The Motorcycle Laws in California are unique. California is the only State in the US to allow lane splitting. You see lane splitting all the time in Los Angeles and many motorcycle accidents occur because of it. This is where it is imperative to have a lawyer that focuses on motorcycle law on your side. We fight these cases all the time. We know the police report can go against you based on the assumption that the motorcyclist caused the accident. Call us immediately and we will evaluate your case and let you know if we can dispute the police report.
We can help you!
Don't trust your motorcycle accident claim to just any personal injury attorney. Russ Brown and Chuck Koro have been fighting for bikers in the Los Angeles area since 1975.
Motorcyle Lawyers offices with loctions to serve you
Los Angeles, CA, 90005
4400 Coldwater Canyon Blvd, Studio City, CA 91604
Long Beach, CA 90807
Canoga Park, CA 91303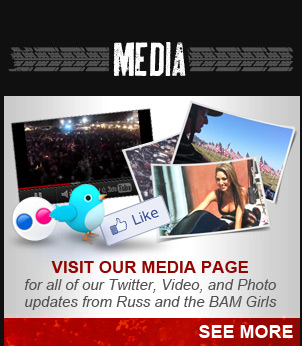 Blog Feed
Light Sensor Problem Solved in Oregon
If you've ever spent time driving in Portland, Oregon, you know that there is a crazy high ratio of bicycles to cars year round. When the rain starts to break and the sun peeks through the clouds, suddenly there are motorcycles everywhere, too. This rings true for most of Oregon. Every two wheel driven individual, whether ... Read more →
Arizona Motorcyclists Are Full Throttle Ahead in Working with State Legislatures
Motorcyclists from around Arizona have been lobbying their representatives to support HB 2345 in the current legislative session as the measure would do away with handlebar height restrictions and eliminate required grab bars for passengers. This measure was pushed strongly by the ABATE of Arizona and Arizona Confederation of Motorcycle Clubs and, as of now the ... Read more →
Malorie's Law in Texas Causes Confusion for Thousands of Motorcyclists: PART II
After six incredibly long weeks of submitting media requests to the Texas Department of Public Safety to provide clarification on 10 questions raised by the January 1 implementation of Malorie's Law, the responses finally arrived.   It's worth noting, that these replies only arrived once an absolute fire-storm erupted online…when several high profile motorcycle publications began ... Read more →