Michigan Motorcycle Accident Lawyer 
A Michigan motorcycle accident lawyer should be your first call if you are ever involved in a serious incident, whether you have full coverage or not. If you possess the right insurance, it may pay for your bike damages or ease your pain and suffering, but what if there was a violation involved, or you were lane splitting? If you have a personal injury motorcycle related problem, have suffered serious damages, or were in the hospital due to a serious accident, you need a professional motorbike law firm. You need a motorcycle accident attorney working at a qualified biker law firm, like Russ Brown Motorcycle Attorneys. Our knowledgeable biker law team focuses solely on motorcycle accidents and all aspects of biker law.
If the violation issued in my motorcycle accident was issued to the other party, would I still need a Michigan motorcycle accident lawyer? Wouldn't their insurance be forced to pay for my damages?
Isn't letting the insurance company decide what the damages were to your bike and how much they will pay that a bit like letting a fox watch the henhouse? Letting the insurance company decide just how much suffering you went through from your motorcycle accident is risky. Who would know better the pain and suffering that can come from a motorcycle accident than someone who has been there and seen or experienced it already? An attorney who is also a motorcycle enthusiast can really sympathize with any related injuries.
Ask yourself how much a regular personal injury law firm knows about riding, lane splitting, or whatever else the road throws at you. Sometimes a violation is required to keep from getting killed. Only a biker law firm will fight against the insurance company for you in this way. Only an experienced biker law firm has the motorcycle accident lawyers who can assist you in clearing your violation, and they will be able to truly give you the full legal coverage you need after your motorcycle accident.
Where can I get an accident lawyer for my personal injury motorcycle damages? BAM can get you the motorcycle accident attorney you need to understand your damages, your pain and suffering, and personal injury. Lane splitting? Call us. Violation? Call us. Road conditions? Call us. Motorcycle accidents and defending riders has been our business for over 25 years at the biker law firm of Brown and Koro. Please call us at 1-800-4-BIKERS to get the top advice you deserve from the original biker law firm.
Did anyone mention bike nights? If so, then head on out to weekly Thursday bike nights at the Black Mountain Lodge in Cheboyan, MI. If that's a little too far away, then you can ride on over to Boomer's Roadhouse in Waterford, MI next to the Oakland County Airport for one of the biggest bike nights in Oakland every Thursday!
We have motorcycle accident lawyers serving cities including:
Detroit
Frankenmuth
Flint
Lansing
Holland
Battle Creek
Dearborn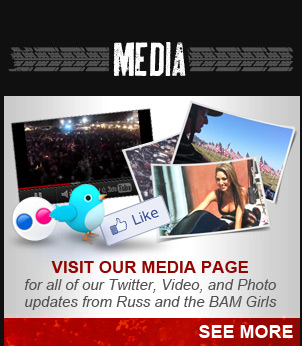 Blog Feed
Light Sensor Problem Solved in Oregon
If you've ever spent time driving in Portland, Oregon, you know that there is a crazy high ratio of bicycles to cars year round. When the rain starts to break and the sun peeks through the clouds, suddenly there are motorcycles everywhere, too. This rings true for most of Oregon. Every two wheel driven individual, whether ... Read more →
Arizona Motorcyclists Are Full Throttle Ahead in Working with State Legislatures
Motorcyclists from around Arizona have been lobbying their representatives to support HB 2345 in the current legislative session as the measure would do away with handlebar height restrictions and eliminate required grab bars for passengers. This measure was pushed strongly by the ABATE of Arizona and Arizona Confederation of Motorcycle Clubs and, as of now the ... Read more →
Malorie's Law in Texas Causes Confusion for Thousands of Motorcyclists: PART II
After six incredibly long weeks of submitting media requests to the Texas Department of Public Safety to provide clarification on 10 questions raised by the January 1 implementation of Malorie's Law, the responses finally arrived.   It's worth noting, that these replies only arrived once an absolute fire-storm erupted online…when several high profile motorcycle publications began ... Read more →