Motorcycle Accident Attorney in Minnesota
Russ Brown's Minnesota motorcycle accident attorneys include several bikers. In fact our founders, motorcycle personal injury attorneys Russ Brown and Chuck Koro, are bikers themselves. Our motorcycle accident lawyers are experts in the state's laws, and have handled countless accident injury claims. As fellow biking enthusiasts, they are the perfect lawyers to fight for your compensation regarding lost wages, pain and suffering, and more. Our motorcycle personal injury lawyers can empathize because many are fellow riders themselves. Russ Brown and Chuck Koro have chosen motorcycle accident lawyers who know biker laws extensively, and who have seen every type of biker accident claim.
If you feel you deserve compensation for lost wages, pain and suffering, or some other instance, please contact our Minnesota motorcycle accident lawyers at 1-800-4-BIKERS.
There are more than 215,000 registered motorcycles in Minnesota, and BAM's personal injury lawyers have helped many of them recover for lost wages and injuries sustained from a severe accident. As fellow biking enthusiasts, Russ brown, Chuck Koro, and the rest of our motorcycle personal injury attorneys approach each accident claim with a unique perspective and a complete understanding of motorcycle law. Consult with our Minnesota motorcycle accident lawyers today.
With 72 bikers killed in Minnesota in 2008 alone, those filing motorcycle accident claims deserve the guidance of an experienced personal injury attorney. BAM's motorcycle injury lawyers will put motorcycle laws to work for you. Our attorneys have consistently recovered for pain and suffering, lost wages, and more, and can help you.
Can your personal injury attorneys tell me if I have a case?
THEY CAN AND WILL DURING YOUR FREE CONSULTATION!
Imagine hiring a law firm with a winning percentage in the high nineties on your side. Now you can when you hire one of our proven attorneys! We are proud to serve all of Minnesota. Consult with us by calling toll-free at 1-800-4-BIKERS.
We serve the cities of:
Rochester
Duluth
Minneapolis
Ely
Brainerd
Glencoe
St Paul
Alexandria
Stillwater
Bloomington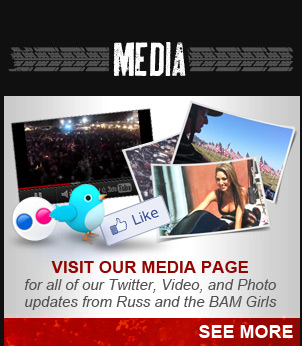 Blog Feed
Fierce Fast Fanatic & Friendly – Meet The Miss-Fires NYC
Five months ago, a group of ladies from New York City with an interest in motorcycles took a step back to observe the city's motorcycling scene.  They were not impressed with what they saw.  The Big Apple was essentially dominated by men's only clubs leaving little room for women to ride, let alone make them ... Read more →
An All Purpose Machine
Ever heard of the Rokon Trailbreaker? Well, if you haven't, it is a bike that was designed to handle tough terrain that even dirt bikes can't deal with.  Sounds pretty amazing right?  Well, it looks as though there is a machine out there that can actually top it.  A bike that can get you to ... Read more →
The POW/MIA Chair Of Honor
After witnessing a seat left purposely empty in Bristol, Tennessee for American troops who were POW/MIA, the President of Rolling Thunder Massachusetts Chapter, Joe D'Entremont was determined that Massachusetts would become the first state in the country to have POW/MIA chairs in all their professional sports venues. Through Robert Kraft, owner of the New England Patriots, ... Read more →