Motorcycle Accident Lawyers in Pennsylvania
Need a qualified Pennsylvania motorcycle accident lawyer? If so, the personal injury lawyers at Russ Brown Motorcycle Attorneys can give better advice to you regarding full coverage, your accident, and any pain and suffering sustained. We focus only motorcycle accidents. Pennsylvania is one of the top motorcycle States in the US. Unfortunately, this also means a high number of uninsured bikers and serious accidents. If you have been injured in a bike crash make sure you have an experienced motorcycle injury lawyer representing you.
Call for your FREE CONSULTATION ** 1-800-4-BIKERS ** 1-800-424-5377
"I was referred to Russ Brown Motorcycle Attorneys from a friend who is a BAM member. They were incredible from the get-go! I could not be happier with the results of my case! You can't go wrong with Russ Brown. Top biker lawyers in my opinion."
-R Faubert
Our Motorcycle injury lawyers in Pennsylvania have you covered!
 If you come in from the Pittsburgh side, whether along the 80 or down in the 'Burg, we have a biker lawyer who can help you. Ride the 30 through Greensburg, passed Latrobe, whether you go up the 99 passed Tyrone to Altoona and up to State College, or you keep riding on to Gettysburg and Bendersville, we have someone available twe
nty four hours a day, seven days a week to help you. It's Sunday and you're traveling through York, maybe following the Susquehanna passed Harrisburg, Drums, Northumberland, and on to Williamsport. Or maybe instead you're staying on to Lancaster, passed the Reading turn off, to Downingtown, Malvern, and King of Prussia. Or stop and go passed Birchrunville, up passed White Haven to Washingtonville, Beach Haven or Jersey Shore. Just call us when you need us. And if you ever make it into Philadelphia, we have an experienced Pennsylvania motorcycle accident attorney to help with your accident around Abington or Norristown way. Or just keep going up the 476 or the 309 and hit Avondale, Quakertown, Allentown, or Lehighton before ending up in Wilkes-Barre. We want you to know we have you covered wherever you ride!
Russ Brown Motorcycle Attorneys: If you have been injured in a biking accident, make sure you have experience on your side. We will fight to get the maximum for your damages and pain and suffering. A BAM lawyer will even come to you in the hospital. If you are laid up in the hospital, we don't want you to worry about anything other than recovery, and getting back on your bike. Let Russ Brown/BAM deal with your insurance agency. Whether you have full coverage or are an uninsured biker, call the BAM motorcycle injury lawyers at 1-800-4-BIKERS.
Motorcycle Law Pennsylvania ** Motorcycle Accident Injury Lawyers
Pennsylvania offers hardy motorcyclists an opportunity to ride through all four seasons of the year. Riders here enjoy scenery ranging from urban jungle to remote backwoods, all on the same daytrip. Each year, more motorcyclists flock to Pennsylvania roads, and as such, the number of horrific motorcycle crashes has drawn increasing attention from motorcycle safety authorities. Bikers should know and practice all Pennsylvania motorcycle safety laws.
Based on information summarized from authorities such as the Pennsylvania State Police (PSP) and the American Motorcyclist Association (AMA), Pennsylvania motorcycle safety laws requires that:
Helmets are optional for riders 21 or older who either (1) have been motorcycle-licensed for at least two years, or (2) have completed an approved motorcycle safety education course; a passenger is exempt if 21 or older; helmet speakers may be used only for the purpose of communication, not for entertainment
Eye protection: Mandatory for all riders, including passengers
Although turn signals are not required, motorcycle equipment must include two mirrors (right and left) for motorcycles built after April 1, 1977; a muffler is required to comply with Pennsylvania's speed-based noise scale up to a maximum sound limit of 88 decibels
There is no age restriction on passengers; however, a passenger seat and passenger footrests are necessary if passengers are carried
Handlebar height is unregulated in Pennsylvania, unlike many other states
Motorcycle rider safety education is state-funded and available to eligible riders
State liability insurance is required with a minimum coverage limits set at 15/30/5
Riding motorcycles two abreast is allowed, yet Pennsylvania outlaws the risky practice of "lane splitting," where a bike shares a lane with a car or truck, or passes between rows of full-size vehicles
Regular motorcycle-safety inspections are mandated in order to encourage compliance with all Pennsylvania motorcycle safety laws
Even when motorcyclists are careful, accidents can still happen. If you or someone you know has suffered an injury in a motorcycle crash anywhere in Pennsylvania, you should contact a motorcycle accident injury attorney immediately.
The skilled biker lawyers at Russ Brown Motorcycle Attorneys can help by protecting your rights and working to win financial compensation to cover the costs of medical care, therapy and rehabilitation, lost income, and other long-term needs that your family may experience following a serious motorcycle accident.
BAM motorcycle lawers also serve the cities of:
Philadelphia
Pittsburgh
Erie
Lancaster
Reading
Allentown
Scranton
Gettysburg
Bethlehem
Hershey
Please call 1-800-4-BIKERS today!
 Pennsylvania locations: Harrisburg, PA 17110, Pittsburgh PA 15219, Philadelphia PA.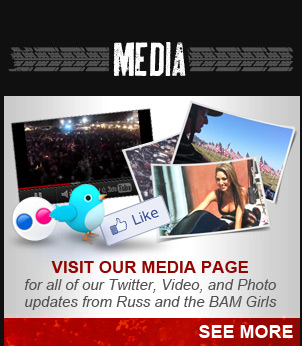 Blog Feed
ARIZONA MOTORCYCLISTS ARE FULL THROTTLE AHEAD IN WORKING WITH STATE LEGISLATORS
Motorcyclists from around Arizona have been lobbying their representatives to support HB 2345 in the current legislative session as the measure would do away with handlebar height restrictions and eliminate required grab bars for passengers. This measure was pushed strongly by the ABATE of Arizona and Arizona Confederation of Motorcycle Clubs and, as of now the ... Read more →
Malorie's Law in Texas Causes Confusion for Thousands of Motorcyclists: PART II
After six incredibly long weeks of submitting media requests to the Texas Department of Public Safety to provide clarification on 10 questions raised by the January 1 implementation of Malorie's Law, the responses finally arrived.   It's worth noting, that these replies only arrived once an absolute fire-storm erupted online…when several high profile motorcycle publications began ... Read more →
Lane Splitting In California: Do's and Don'ts!
Drivers on California highways often find themselves momentarily sharing a lane with a motorcyclist who is "lane splitting". California is the only state in the nation in which lane splitting, is legal. Other terms for the practice include white-lining, filtering, or lane sharing. In simple terms, lane splitting is when a two-wheeled vehicle overtakes slow or ... Read more →