Pittsburgh Motorcycle Accident Attorneys
No matter the specifics of your case, our Pittsburgh motorcycle accident attorneys are here for you.
Free Consultation! Call now 1-800-424-5377 1-800-4-BIKERS

Our Pittsburgh lawyers will fight hard to protect your rights.  As Pittsburgh area motorcycle  lawyers who ride, we bring a unique perspective to our cases that few other personal injury attorneys can.  In cases involving lost wages, pain and suffering and more we have a success rate of 98%, and that translates to millions of dollars for our deserving clients.  No matter the specifics of your case, we feel certain that we can help you bring it to its best possible conclusion.
At Russ Brown Motorcycle Attorneys you'll find Pittsburgh  lawyers who know what it's like to ride on Route 30 or the 286 Loop.  Our motorcycle personal injury attorneys bring compassion, empathy and experience to accident claims involving such issues as pain and suffering and lost wages due to disability and recovery time.
All of our attorneys are riders who can empathize with you
Our winning percentage is in the high 90 percentile
We offer free consultations
We don't get paid until you do
| | |
| --- | --- |
| Other Pennsylvania Locations: | Other near by Locations |
Don't wait to seek the counsel you need. Call 1-800-4-BIKERS to find your Pittsburgh motorcycle accident attorney.
If you are one of the over 300,000 motorcycle riders in Pennsylvania and have been involved in an auto crash we invite you to seek the help of our Pittsburgh lawyers.  Motorcycle law is a specialty we have mastered, and they are eager to put that mastery to work for you.  Turn your case over to the most experienced Pittsburgh motorcycle accident lawyers available by calling Russ Brown Motorcycle Attorneys today.
Russ Brown Motorcycle Attorneys is proud to serve ALL OF PENNSYLVANIA INCLUDING BUT NOT LIMITED TO…
Pittsburgh
Wilkinsburg
Homestead
Glenshaw
Allison Park
Braddock
West Mifflin
Munhall
Rankin
Whitehall
Begin your claim by contacting our motorcycle personal injury lawyers toll free at 1-800-4-BIKERS.
Pittsburg, Pennsylvania Motorcycle Lawyes who ride and win in the courtroom
 Pittsburgh, PA 15219-2229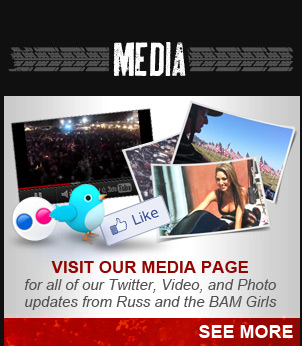 Blog Feed
Light Sensor Problem Solved in Oregon
If you've ever spent time driving in Portland, Oregon, you know that there is a crazy high ratio of bicycles to cars year round. When the rain starts to break and the sun peeks through the clouds, suddenly there are motorcycles everywhere, too. This rings true for most of Oregon. Every two wheel driven individual, whether ... Read more →
Arizona Motorcyclists Are Full Throttle Ahead in Working with State Legislatures
Motorcyclists from around Arizona have been lobbying their representatives to support HB 2345 in the current legislative session as the measure would do away with handlebar height restrictions and eliminate required grab bars for passengers. This measure was pushed strongly by the ABATE of Arizona and Arizona Confederation of Motorcycle Clubs and, as of now the ... Read more →
Malorie's Law in Texas Causes Confusion for Thousands of Motorcyclists: PART II
After six incredibly long weeks of submitting media requests to the Texas Department of Public Safety to provide clarification on 10 questions raised by the January 1 implementation of Malorie's Law, the responses finally arrived.   It's worth noting, that these replies only arrived once an absolute fire-storm erupted online…when several high profile motorcycle publications began ... Read more →