Rochester Motorcycle Accident Lawyer
Our Rochester motorcycle accident attorneys and motorcycle personal injury lawyers know motorcycle accident law, and are riders to boot. Few if any other motorcycle personal injury attorneys in Western New York can boost their 98% record of success in accident claims, which has resulted in millions of dollars in settlements for lost wages, pain and suffering and more for our clients. If you believe you are entitled to compensation, we strongly advise you to consult with the experienced and compassionate motorcycle accident lawyers of Russ Brown Motorcycle Attorneys. When you meet with our skilled accident lawyers, you will know in no time whether your accident claim has merit and how best to proceed.
As your advocate, we will help you seek compensation for:
Lost wages
Pain and suffering caused by your accident
Any and all healthcare bills
Bills to repair your bike
Bike replacement
We hire motorcycle personal injury attorneys who ride, and invite you to consult with our Rochester motorcycle accident lawyers at 1-800-4-BIKERS. Make certain your rights are protected by our experienced and compassionate advocates.
As one of New York's largest cities, there is no shortage of motorcycle accident claims in Rochester. Our personal injury lawyers handle many such cases, applying their knowledge of New York motorcycle law in pursuing compensation for their clients. Put your case in the able hands of Russ Brown Motorcycle Attorneys and their professional team of motorcycle accident attorneys.
Is it ever too late to file a claim with a personal injury attorney? There is a statute of limitations in New York, so consult with us today! Russ Brown Motorcycle Attorneys has a sparkling reputation and is eager to help you. Our lawyers are proud to serve all of Rochester, so please call our motorcycle personal injury law firm toll free for sound advice at
1-800-4-BIKERS
.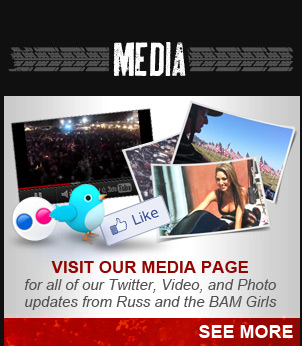 Blog Feed
ZZ Top Joins Florida Georgia Line At The Sturgis Buffalo Chip
ZZ Top Joins Sturgis Buffalo Chip Lineup for 2014 Wed August 6, 2014 The legendary Sturgis Buffalo Chip is proud to announce it has added Rock and Roll Hall of Fame member ZZ Top to its stellar lineup of musical acts for the 2014 Sturgis Motorcycle Rally. Come be a part of The Best Party Anywhere ... Read more →
Laughlin River Run Gearing Up This Weekend!
The 32nd Laughlin River Run is nearly here! It's the largest motorcycle event on the west coast and it is set to kick off April 23rd through the 27th. If you've never been to the Laughlin River Run, then you are in for a surprise. This incredible motorcycle event is truly one-of-a-kind and your chance ... Read more →
Fierce Fast Fanatic & Friendly – Meet The Miss-Fires NYC
Five months ago, a group of ladies from New York City with an interest in motorcycles took a step back to observe the city's motorcycling scene.  They were not impressed with what they saw.  The Big Apple was essentially dominated by men's only clubs leaving little room for women to ride, let alone make them ... Read more →