San Diego Motorcycle Accident / Personal Injury Attorney
Our San Diego motorcycle accident attorneys and lawyers ride like you and will fight for you and your claim. Call 1-800-4-BIKERS NOW!
Russ Brown Motorycle Attorneys have been fighting for California Motorcycle Riders for over thirty years!
You can count on our San Diego motorcycle accident attorneys to recover for you like they have as the motorcycle personal injury lawyers for countless other bikers in the San Diego area.   Russ Brown Motorcycle Attorneys takes your claim seriously because we are motorcyclists too.   All of our motorcycle accident lawyers ride, and if you've been victimized can help you recover lost wages, pain and suffering and more.  You deserve a motorcycle personal injury attorney that can relate to you, and at Russ Brown Motorcycle Attorneys that's just what you'll find.
Other California Locations:
Other near by Locations
As riders themselves, our motorcycle accident lawyers ride the routes that you know well.  From Pendleton to Julian loop, the Palomar Mountain Run and the State Route 94 ride, they know what can happen to cyclists on these routes as well. If you have a claim our San Diego motorcycle accident attorneys can help you recover.  We offer:
A history of winning settlements for lost wages, pain and suffering and more
Attorneys who ride
Personalized attention free consultation
Make your personal injury lawyer a kindred spirit, and one who can help you navigate California motorcycle law.
Southern California is a hotbed for motorcycles and scooters, and our accident injury attorneys and personal injury lawyers handle many motorcycle accident claims from the perspective of experienced motorcycle riders.  Our clients find it refreshing to have a lawyer from Russ Brown Motorcycle Attorneys as their advocate, not only because of their enthusiasm for riding but also because our 98% success rate!
Our experienced attorneys remind you that IT'S NOT TOO LATE TO GET THE REPRESENTATION YOU DESERVE!  
Call 1-800-4-BIKERS to seek the legal advice you need from lawyers who ride!
Motorcycle Accident Injury Law 1041 Market St, San Diego, California, 92101 - we can help you with your insurance claim.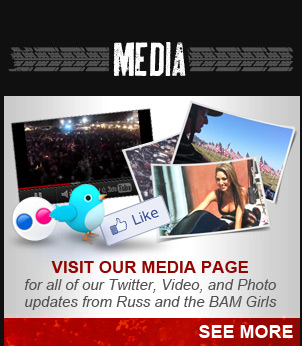 Blog Feed
Jury Returns A $1.1 Million Verdict For An Injured Motorcyclist Represented By Motorcycle Attorney Chuck Koro
After 3 years of litigation and a 7 day trial, on July 9, a Los Angeles, California jury returned a verdict of more than $1.1million for an injured motorcyclist represented by Chuck Koro of Russ Brown Motorcycle Attorneys. The thirty-one-year-old motorcyclist was cut off by a driver exiting a gas station and went down with his ... Read more →
Motorcycles As Art
Motorcycles are beautiful. There is nothing like being in the wind traveling down a country road, or cruising with friends up the coast.  For many people there is nothing like living the motorcycle lifestyle. The idea of the motorcycle as art is not a new idea or concept, and for as long as motorcyclists have ... Read more →
Sturgis Motorcycle Rally Travel Info
If you are planning on going to the 2014 Sturgis Motorcycle Rally – the oldest, largest, and most popular motorcycle event in the entire world – make sure you have a travel plan before you hit the road and your journey will be smooth and problem free. A list of helpful resources such as South Dakota ... Read more →