San Francisco Motorcycle Accident Attorneys
 Motorcycle Lawyers Russ Brown, Chuck Koro and Jim Romag are fixtures in the California riding scene and can be seen at many  events in the Bay Area.  Russ Brown Motorcycle Attorneys and BAM are at Alice's Restaurant in Woodside, CA every weekend and available always for fellow motorcycle riders.
For an expert in California Motorcycle Law call 1-800-4-BIKERS or 1-800-424-5377
Our San Francisco attorneys know that riding in the Bay Area can be treacherous at times. They are not only motorcycle personal injury lawyers, they are also fellow biking enthusiasts that can do more than just feel your pain.  Claims for pain and suffering, lost wages, bike damages and more are just some of the issues in which our motorcycle accident lawyers have recovered millions of dollars for their clients.  Make certain your rights are protected not just by lawyers but by lawyers who ride!   Call Russ Brown's motorcycle personal injury attorneys on your case today!
Other California Locations:
Other near by Locations
With over 800,000 residents, San Francisco is home to thousands of motorcycle accidents per year. No one is more qualified to deal with them than our San Francisco motorcycle accident attorneys.  A 98% success rate is what our motorcycle personal injury lawyers bring to the table in cases involving lost wages, pain and suffering, etc.  We offer:
Years of experience
Proven results
Personalized attention
A track record of millions won
From San Francisco and Morro Bay to the Marin Headlands and beyond, our San Francisco motorcycle accident attorneys drive the same routes you do.  As your motorcycle personal injury lawyers they will relieve the stress surrounding your claim and help you to recover what is rightfully yours.  Russ Brown Motorcycle Attorneys employs only experienced  personal injury lawyers, and only ones who ride. 
When is the best time to consult with a San Francisco motorcycle accident lawyer or personal injury attorney?  IMMEDIATELY AFTER YOUR ACCIDENT!  
Russ Brown Motorcycle Attorneys serve ALL OF CALIFORNIA INCLUDING BUT NOT LIMITED TO…
San Francisco
Sausalito
Alameda
Mill Valley
Oakland
Piedmont
Burlingame
Brisbane
Belvedere
Corte Madera
Modesto, CA Motorcyle Lawyers
Contact our motorcycle personal injury lawyers toll-free for no obligation advice 1-800-424-5377.
Motorcycle Lawyer Jim Romag heads up our San Francisco, Bay area office in San Ramon, CA. 1 2678 Bishop Drive, San Ramon, California 1-(800) 424-5377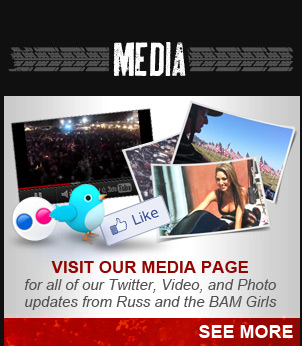 Blog Feed
Light Sensor Problem Solved in Oregon
If you've ever spent time driving in Portland, Oregon, you know that there is a crazy high ratio of bicycles to cars year round. When the rain starts to break and the sun peeks through the clouds, suddenly there are motorcycles everywhere, too. This rings true for most of Oregon. Every two wheel driven individual, whether ... Read more →
Arizona Motorcyclists Are Full Throttle Ahead in Working with State Legislatures
Motorcyclists from around Arizona have been lobbying their representatives to support HB 2345 in the current legislative session as the measure would do away with handlebar height restrictions and eliminate required grab bars for passengers. This measure was pushed strongly by the ABATE of Arizona and Arizona Confederation of Motorcycle Clubs and, as of now the ... Read more →
Malorie's Law in Texas Causes Confusion for Thousands of Motorcyclists: PART II
After six incredibly long weeks of submitting media requests to the Texas Department of Public Safety to provide clarification on 10 questions raised by the January 1 implementation of Malorie's Law, the responses finally arrived.   It's worth noting, that these replies only arrived once an absolute fire-storm erupted online…when several high profile motorcycle publications began ... Read more →