Motorcycle Accident Attorneys in San Jose, CA
Our San Jose motorcycle accident lawyers have recovered millions in lost wages, pain and suffering, and repairs for their clients. The reason our motorcycle personal injury lawyers are so effective is that they are riders themselves. Russ Brown Motorcycle Attorneys know California motorcycle law because they live it every day!  As fellow riders they are committed to winning your motorcycle accident claim and securing the settlement you deserve. Put our motorcycle personal injury attorneys to work on your behalf.
If you have been injured in motorcycle crash in San Jose, call 1-800-4-BIKERS for your FREE consultation.
There are many great roads in Northern California for motorcyclists to enjoy, and our motorcycle accident lawyers know them firsthand.  They also know how to handle motorcycle accident claims in pursuit of:
Lost wages
Pain and suffering
Medical costs
Bike damage and repair costs
Imagine the feeling of having a motorcycle personal injury lawyer that knows what you're going through from personal experience as a motorcyclist.  Call 1-800-4-BIKERS to speak to an attorney from our firm.
Northern California is home to thousands of motorcycles, and it is also home to Russ Brown motorcycle attorneys.  They drive on two wheels just like you, and will fight to protect your rights and recover the money you deserve.  Our personal injury attorneys have an unrivaled track record of success, and can add you to their list of successes.
Our attorneys will keep you in the loop every step of the way!  You deserve a personal injury lawyer who knows what it's like to ride in Northern California, and that's just what you'll find at Russ Brown Motorcycle Attorneys.
Call 1-800-4-BIKERS today!
Our San Ramon, CA office is headed by incredible motorcycle lawyer Jim Romag.  Jim has been part of Russ Brown Motorcycle Attorneys and fighting for the rights of bikers since 1991.  San Ramon, California, location - 2678 Bishop Drive, San Ramon, CA 1 (800) 424-5377| San Jose, CA 95134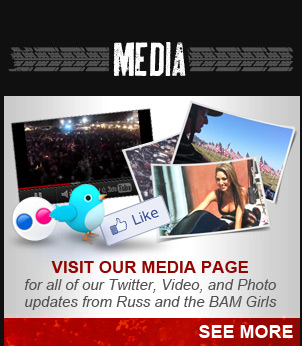 Blog Feed
Light Sensor Problem Solved in Oregon
If you've ever spent time driving in Portland, Oregon, you know that there is a crazy high ratio of bicycles to cars year round. When the rain starts to break and the sun peeks through the clouds, suddenly there are motorcycles everywhere, too. This rings true for most of Oregon. Every two wheel driven individual, whether ... Read more →
Arizona Motorcyclists Are Full Throttle Ahead in Working with State Legislatures
Motorcyclists from around Arizona have been lobbying their representatives to support HB 2345 in the current legislative session as the measure would do away with handlebar height restrictions and eliminate required grab bars for passengers. This measure was pushed strongly by the ABATE of Arizona and Arizona Confederation of Motorcycle Clubs and, as of now the ... Read more →
Malorie's Law in Texas Causes Confusion for Thousands of Motorcyclists: PART II
After six incredibly long weeks of submitting media requests to the Texas Department of Public Safety to provide clarification on 10 questions raised by the January 1 implementation of Malorie's Law, the responses finally arrived.   It's worth noting, that these replies only arrived once an absolute fire-storm erupted online…when several high profile motorcycle publications began ... Read more →