Texas Motorcycle Accident Lawyers with Experience
Texas motorcycle accidents should never be handled by any ordinary personal injury lawyers; not when a qualified biker lawyer could handle your motorcycle accident claim? A motorcycle accident lawyer from BAM is a lawyer familiar with motorcycle riding, lane splitting, and how your accident and damage is different from a car accident. Our motorcycle accident lawyers know all about riding, and deal with bike accidents every day. Our experienced accident attorney can give free advice on your accident damage, explain liability insurance, what full coverage is, how uninsured coverage works, and whether you are at fault or not at fault in any accident situation.
Call 1-800-4-BIKERS now for your FREE CONSULTATION from a Texas motorcycle accident lawyer!
Texas Motorcycle Safety Laws: Texas offers motorcyclists the country's widest range of geographic features and riding environments. From crowded urban streets to wide-open prairies, Texas has it all, including a strictly-enforced regimen of motorcycle safety laws that protect both bikers and motorists. Texas motorcyclists should learn and adhere to the rules enacted to address the growing number of motorcycle accidents here in our state.
As gleaned from reliable sources including the Texas Department of Public Safety (DPS) and the American Motorcycle Association (AMA), Texas motorcycle safety laws require that:
Helmets must be worn by riders younger than 21; motorcyclists who are 21 and older are strongly recommended to wear helmets, yet are not required to do so if they can show proof of successfully completing a motorcycle safety training course, or proof of appropriate medical insurance; there are no restrictions on helmet speakers
Eye protection is not required by law, but is highly recommended
Headlight use is required unless the motorcycle was built before 1975; other required equipment includes at least one mirror (right or left), and turn signals if the bike was made in or after 1960
Handlebar height is limited to a maximum of 15 inches above the seat
Passengers must be at least 5 years old unless a sidecar is used; a passenger seat is required if a passenger is being carried, yet a passenger footrest is not mandatory
State-funded motorcycle rider education and safety training is required for motorcyclists aged 18 and under, and recommended for all riders
State compulsory liability insurance is required with minimum coverage limits at 25/50/25
Random motorcycle safety inspections are utilized to enforce the laws
In spite of the web of motorcycle safety laws created to help reduce the frequency of serious motorcycle accidents, Texas bikers continue to be exposed to risk factors such as lack of visibility, under-maintained and poorly-marked roadways, and the ever-present threat from drunk or inattentive drivers.
If you know someone who has been injured or lost in a serious motorcycle crash in Texas, you should contact an experienced motorcycle accident attorney. The skilled lawyers at Russ Brown Motorcycle Attorneys can explain the options available to you, and work to win compensation for your family's expenses, such as medical care, therapy and rehabilitation, and lost income. For a better outcome, please call 1-800-4-BIKERS today to schedule your free consultation.
If I am involved in a motorcycle accident in Texas and need to call a good biker lawyer, can you help to find an attorney near me?
Are you up north near Amarillo of Lubbock? We are there. If you cut across the 20 through Midland/Odessa, Abilene, to the Fort Worth/Dallas area including Irving, Plano, or Richardson, and on eastward through Tyler and Longview, we are there. If you travel along the 10 from El Paso, passed San Angelo, through San Antonio and Spring Branch, we have a BAM biker attorney available twenty four hours a day, seven days a week. Travel north towards Austin, Lewisville, and Georgetown or on into the Houston communities of Katy, Spring, and Pasadena, beyond to Beaumont or down to Texas City/Galveston area, we have a Texas motorcycle accident lawyer ready to give you the advice you need. And if you like to ride the coast and need help southwards down to Corpus Christi, Kingsville, South Padre Island, or McAllen and Brownsville, we are there.
Looking for a motorcycle event near you in Texas? Remember you can always check out all the motorcycle events in Texas at http://www.motorcyclemonster.com/events/state-Texas.html.
Texas is a big place, but we have a Texas biker lawyer ready to help with your motorcycle accident. Just call 1-800-4-BIKERS.
Russ Brown motorcycle lawyers serve a variety of locations including:
Abilene
Austin
Amarillo
Arlington
Corpus Christi
Dallas
El Paso
Fort Worth
Galveston
Houston
Plano
San Antonio
Dallas Texas Motorcycle Lawyers, 1595 N Expressway, Dallas, TX 214-200-9139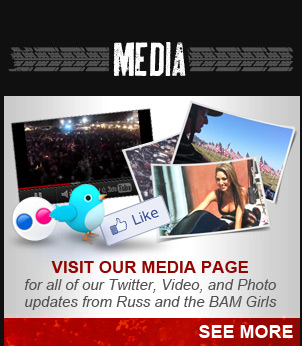 Blog Feed
Light Sensor Problem Solved in Oregon
If you've ever spent time driving in Portland, Oregon, you know that there is a crazy high ratio of bicycles to cars year round. When the rain starts to break and the sun peeks through the clouds, suddenly there are motorcycles everywhere, too. This rings true for most of Oregon. Every two wheel driven individual, whether ... Read more →
Arizona Motorcyclists Are Full Throttle Ahead in Working with State Legislatures
Motorcyclists from around Arizona have been lobbying their representatives to support HB 2345 in the current legislative session as the measure would do away with handlebar height restrictions and eliminate required grab bars for passengers. This measure was pushed strongly by the ABATE of Arizona and Arizona Confederation of Motorcycle Clubs and, as of now the ... Read more →
Malorie's Law in Texas Causes Confusion for Thousands of Motorcyclists: PART II
After six incredibly long weeks of submitting media requests to the Texas Department of Public Safety to provide clarification on 10 questions raised by the January 1 implementation of Malorie's Law, the responses finally arrived.   It's worth noting, that these replies only arrived once an absolute fire-storm erupted online…when several high profile motorcycle publications began ... Read more →