Motorcycle Accident Attorney in Washington
Our Washington motorcycle accident attorneys and motorcycle personal injury lawyers are experts at motorcycle law, and make bikers like you a priority. In fact, BAM's founders, Russ Brown and Chuck Koro, are not only fine motorcycle personal injury attorneys but also bikers themselves. When we take a motorcycle accident claim, our expert accident lawyers are committed to winning you compensation for lost wages, pain and suffering, repairs bills due to your accident, and more. Learn more about our motorcycle accident lawyers today.
BAM's team of Washington motorcycle accident lawyers was founded by Russ Brown and Chuck Koro, two experienced attorneys and biking enthusiasts. As such, we put a priority on accident claims, understand the intricacies of motorcycle law in this state, and have recovered millions of dollars in settlements. Call 1-800-4-BIKERS to consult with our skilled attorneys.
With just under 200,000 registered motorcycles and scooters in Washington state, there is no shortage of accident claims. BAM's skilled personal injury lawyers know the state's motorcycle laws intimately and have won compensation for lost wages, and pain and suffering. Choose Russ Brown and Chuck Koros's handpicked biker lawyers.
There were 75 bike-related deaths in Washington in 2008, so our motorcycle personal injury attorneys remind you that seeking proper representation for your accident claim is crucial. BAM's accident lawyers know motorcycle law, and how to use it to win you the compensation you deserve.
CONSULT WITH US IMMEDIATELY AFTER YOUR ACCIDENT!
Washington Motorcycle Safety Laws
Washington has a lot to offer motorcyclists with its diverse terrain and relatively mild climate. With an abundance of gorgeous scenery, including the Cascade Mountains, the Pacific coastline, the Columbia River basin, and the Olympic Peninsula, Washington motorcyclists never tire of riding in this beautiful state. Motorcycle safety is of the utmost importance whether you are enjoying the scenic views or simply commuting to work.
The following information was obtained from the Washington State Patrol (WSP), the American Motorcycle Association (AMA), and the Washington State Department of Licensing regarding Washington motorcycle safety laws:
Motorcycle operators and passengers are required to wear helmets in Washington. Helmets must have manufacturer sticker certifying that it meets it meets US Department of Transportation (DOT) standards. There are no restrictions on helmet speakers in Washington
Eye protection is mandatory unless motorcycle is equipped with a windscreen
Washington state law prohibits motorcyclists from riding with passengers who are under the age of five. All passengers must wear a DOT certified helmet, and a passenger seat and foot pegs are required if carrying a passenger
Required motorcycle safety equipment includes two mirrors, turn signals (on motorcycles manufactured after 1960), a windshield (unless eye protection is worn), as well as working brakes, muffler, headlights, and taillights
Daytime running lights (DRL) are required on motorcycles in Washington; modulating headlights are allowed
Motorcyclists may not ride with both feet on same side of motorcycle, nor may they attach to another vehicle while riding on the roadway
Motorcycle liability insurance is not required in Washington, although it is usually in the best interest of motorcyclists to carry liability insurance
An approved motorcycle education course is only required for bikers under the age of 18 in Washington
Washington motorcycle laws allow motorcyclists to ride two abreast in same lane; however, lane splitting with other motor vehicles is prohibited
Always check Washington's DMV site for the most up-to-date laws in regards to motorcycle riding in Washington.
Put the 98% winning percentage of BAM's attorneys to work for you. Our law firm is proud to serve all of Washington including:
Spokane
Tacoma
Bellingham
Olympia
Reach BAM today for toll free advice at 1-800-4-BIKERS.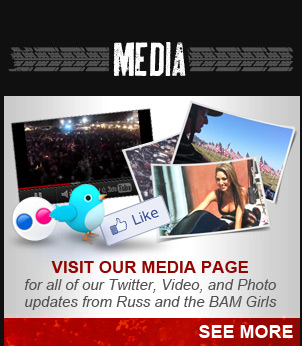 Blog Feed
September 24th – 27th Bikes Blues & BBQ Fayetteville Arkansas
Get Ready to Boogie down in Arkansas at the Bikes Blues & BBQ Rally Bikers love getting together to fuel good causes, and for fourteen years thousands of bikers have been making the run to Fayetteville, Arkansas to support the Bikes Blues & BBQ Rally. The BBB rally, as it is commonly known, is an annual ... Read more →
Off the Beaten Path: Sturgis South Dakota
One of the greatest things about attending the Sturgis Motorcycle Rally is that you can drive a few hours in either direction and see some incredible sites. From Mount Rushmore to Deadwood, this area of the country is full of historical landmarks and some incredible off-the-beaten path attractions. If you are looking to venture outside ... Read more →
Arlen Ness Brother Killed In Motorcycle Accident
Arlen Ness family is mourning the loss of his brother Kevin Ness. The motorcycling world is saying a prayer for the family of Arlen Ness after the tragic death of his brother on Monday due complications suffered during a multi-vehicle crash on July 30 in Reno, NV. According to Nevada Highway Patrolman Chuck Allen, a motorcyclist riding ... Read more →