Motorcycle Accident Attorney in Wisconsin
BAM's Wisconsin motorcycle accident attorneys and motorcycle personal injury lawyers are experts at motorcycle law, and do whatever it takes to win your motorcycle accident claim, including employing expert witnesses. Each of our motorcycle personal injury attorneys was chosen by BAM founders Russ Brown and Chuck Koro because of their experience and record of winning accident settlements for lost wages, pain and suffering, and more. Learn more about our outstanding motorcycle accident lawyers. BAM's network of expert accident lawyers have seen it all when it comes to motorcycle accident claims. Our knowledge of motorcycle law has allowed our lawyers to win millions of dollars in compensation for our clients. Call 1-800-4-BIKERS to reach our qualified motorcycle accident attorneys today.
With some 270,000 registered motorcycles and scooters in Wisconsin, our personal injury lawyers know what levers to pull when it comes to motorcycle laws and accident claims. BAM's lawyers understand the nuances of each case, and when to turn to expert witnesses and the like to turn the tide in your favor. If you believe you should be compensated for pain and suffering, lost wages, etc., the Wisconsin motorcycle accident lawyers of BAM can help.
BAM's Wisconsin motorcycle accident lawyers know that the need for qualified representation for your own accident claim is crucial. Our network of personal injury lawyers is second to none, and can put a settlement for lost wages and repair bills firmly in your sights.
Are your accident injury lawyers experienced in all types of liability cases?
YES, WE OFFER THE MOST EXPERIENCED ATTORNEYS IN WISCONSIN!
Put the 98% success rate of our personal injury lawyers behind you. BAM's experienced accident lawyers are proud to serve all of Wisconsin. Begin your claim by contacting our lawyers toll free at 1-800-4-BIKERS.
BAM's motorcycle accident attorneys serve all over Wisconsin, including the cities of:
Badger
Madison
Milwaukee
Appleton
Claire Eau
Oshkosh
Racine
Eagle River
Bay Green
Sheboygan
Rapid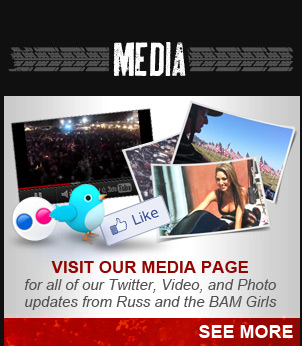 Blog Feed
Light Sensor Problem Solved in Oregon
If you've ever spent time driving in Portland, Oregon, you know that there is a crazy high ratio of bicycles to cars year round. When the rain starts to break and the sun peeks through the clouds, suddenly there are motorcycles everywhere, too. This rings true for most of Oregon. Every two wheel driven individual, whether ... Read more →
Arizona Motorcyclists Are Full Throttle Ahead in Working with State Legislatures
Motorcyclists from around Arizona have been lobbying their representatives to support HB 2345 in the current legislative session as the measure would do away with handlebar height restrictions and eliminate required grab bars for passengers. This measure was pushed strongly by the ABATE of Arizona and Arizona Confederation of Motorcycle Clubs and, as of now the ... Read more →
Malorie's Law in Texas Causes Confusion for Thousands of Motorcyclists: PART II
After six incredibly long weeks of submitting media requests to the Texas Department of Public Safety to provide clarification on 10 questions raised by the January 1 implementation of Malorie's Law, the responses finally arrived.   It's worth noting, that these replies only arrived once an absolute fire-storm erupted online…when several high profile motorcycle publications began ... Read more →