July 03, 2018

By Staci Wilt
Another year, another Born Free Show has come and gone. In it's 10th consecutive year, the show was nothing short of impressive. Between the unheard of cool weather (and by cool, I mean mid 80s versus the standard 100 degree event temps), insane builds, vendors, and people watching, I'd say Born Free 10 was the best one yet.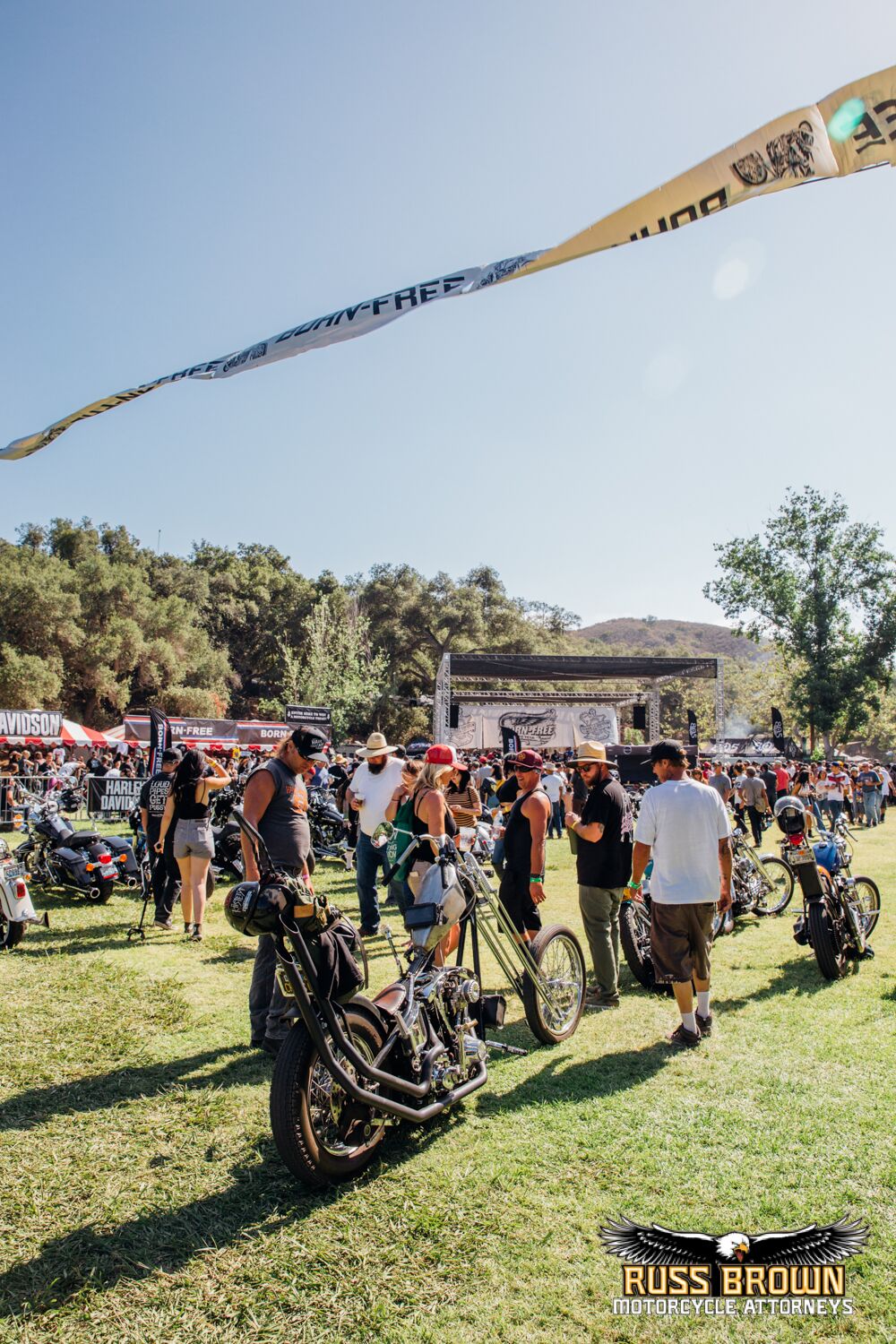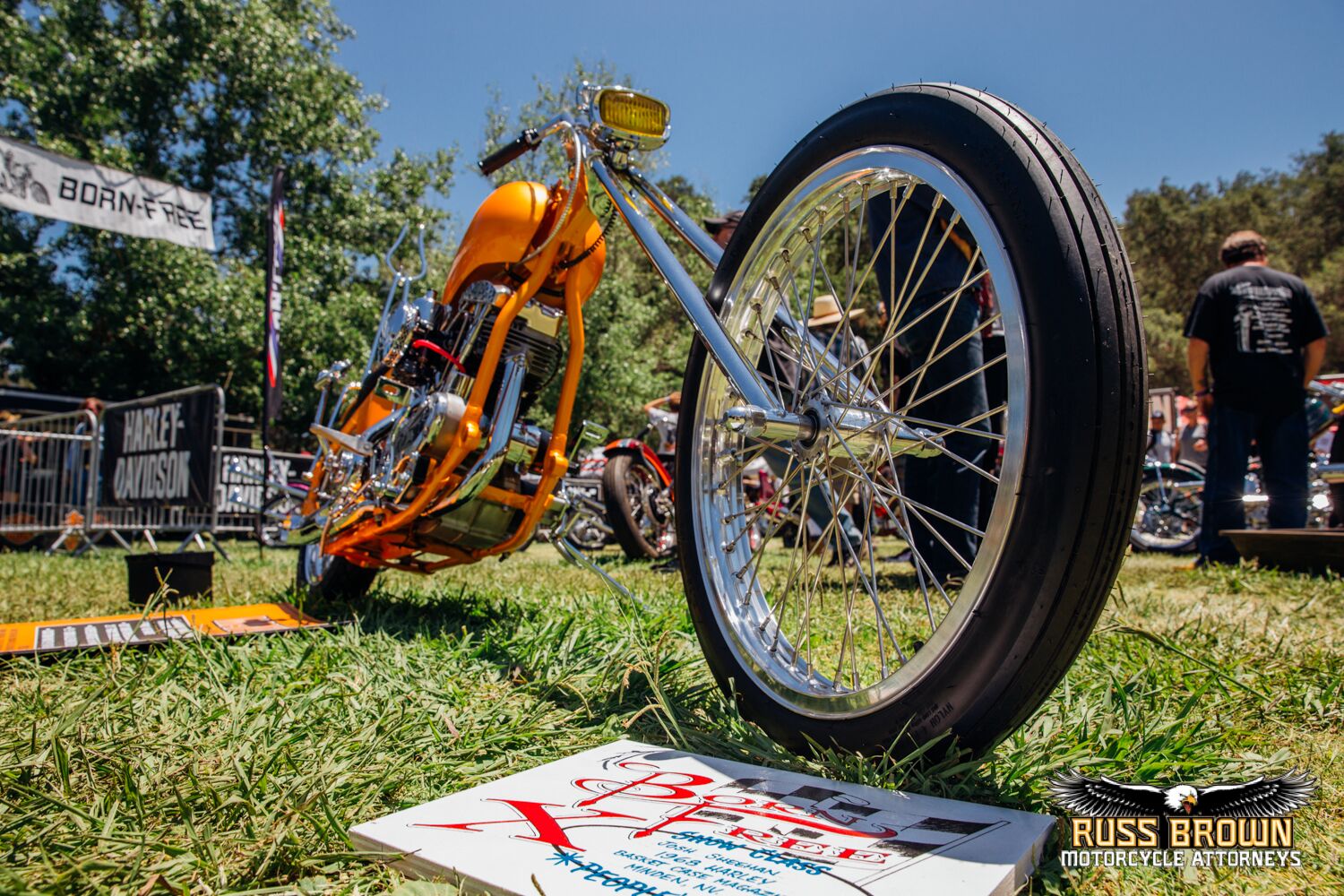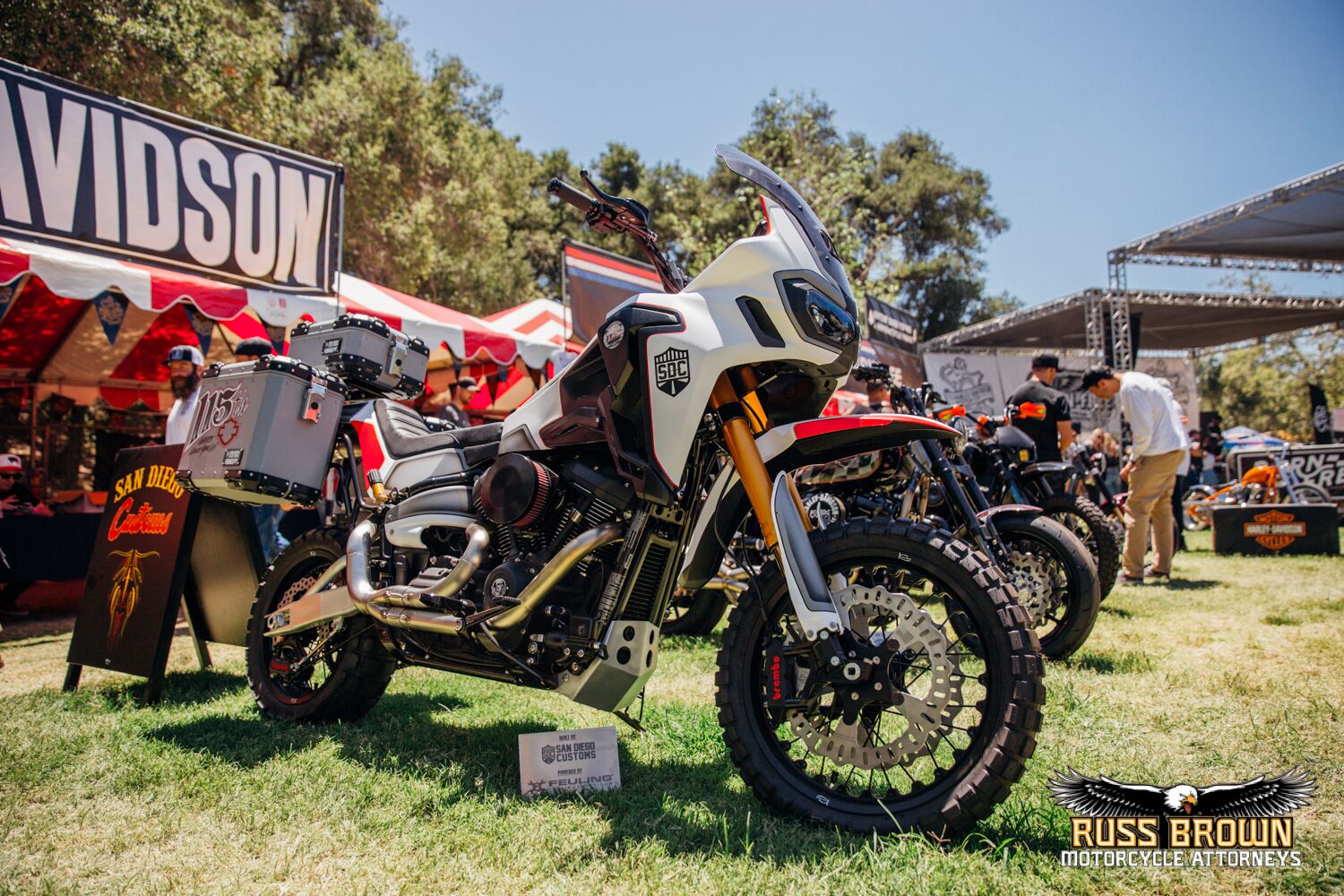 What started out as a small parking lot party, the Born Free Show has dramatically changed, hosting over 30,000 attendees throughout the weekend. Hosted at Oak Canyon Ranch in Silverado Canyon, the fairgrounds that hold the event take you back to yester-years, with a vintage vibe all around. There is no event quite like it, and the location definitely plays a part in that. Even more fitting, the grounds are still a "no service" area for most cell phone providers, which allows attendees to forget about their social media, and to focus on their friends, the bikes, and good times happening around them. No need to pull your phone out and post to social media — everyone that needs to know what you're doing is probably standing right next to you anyways!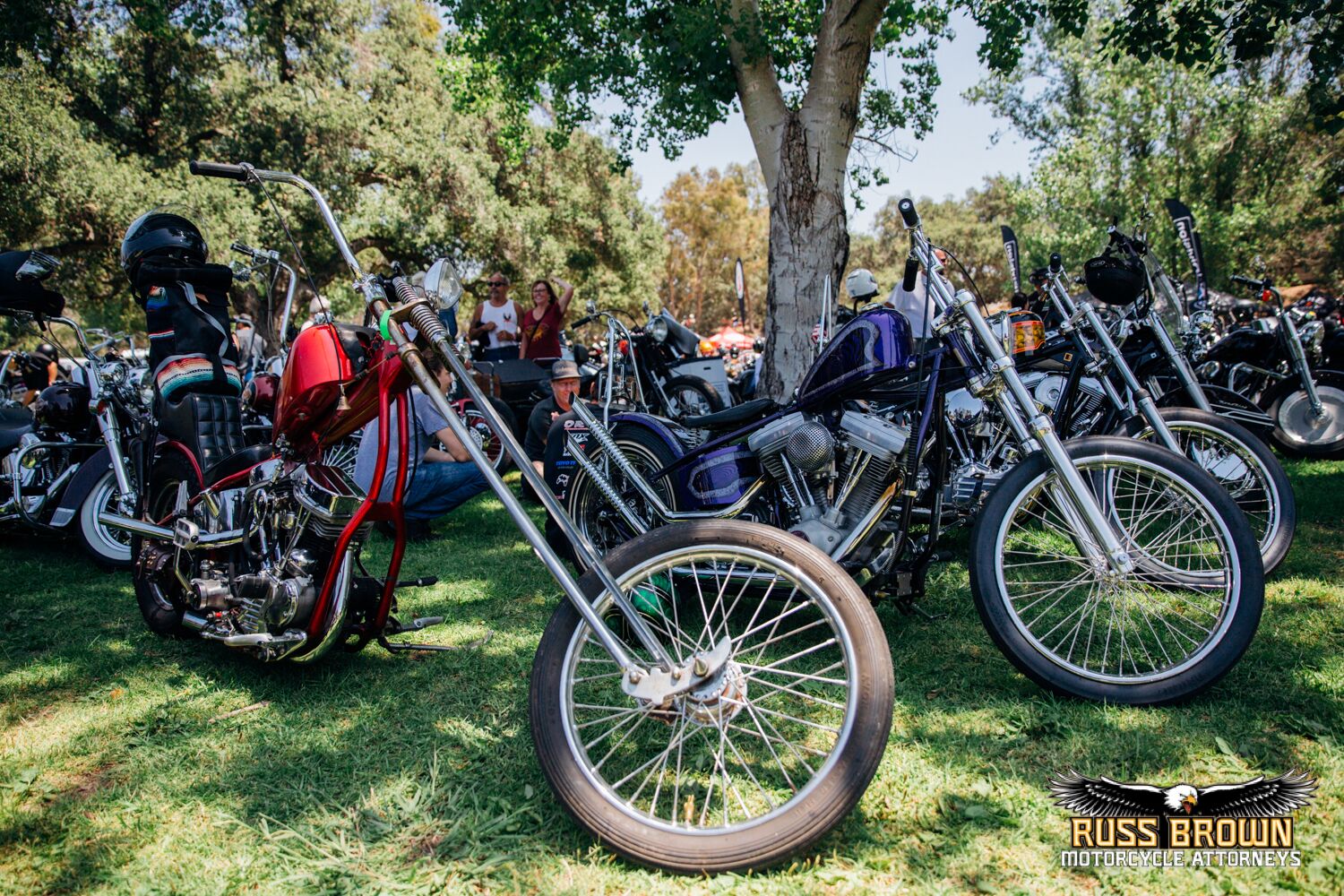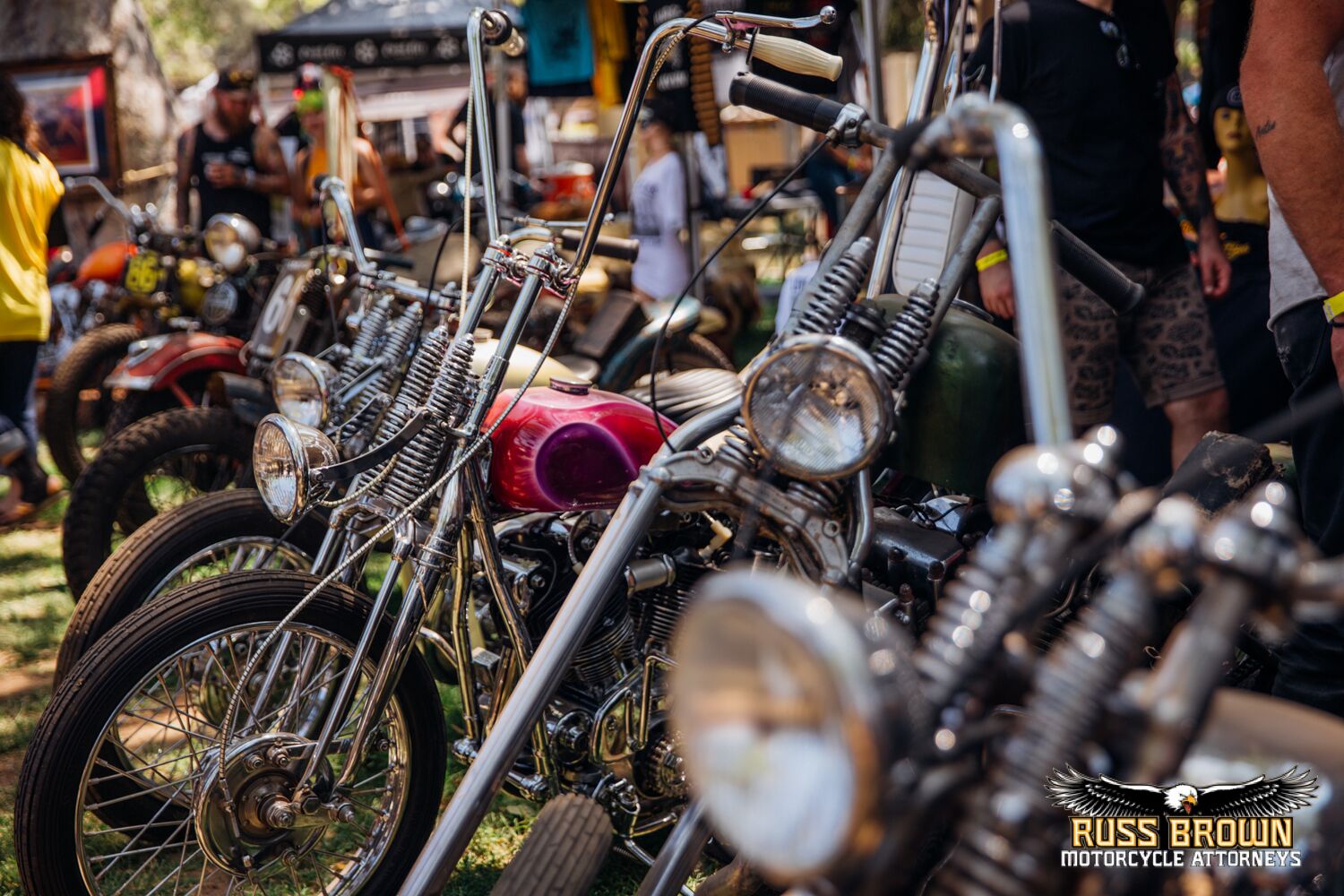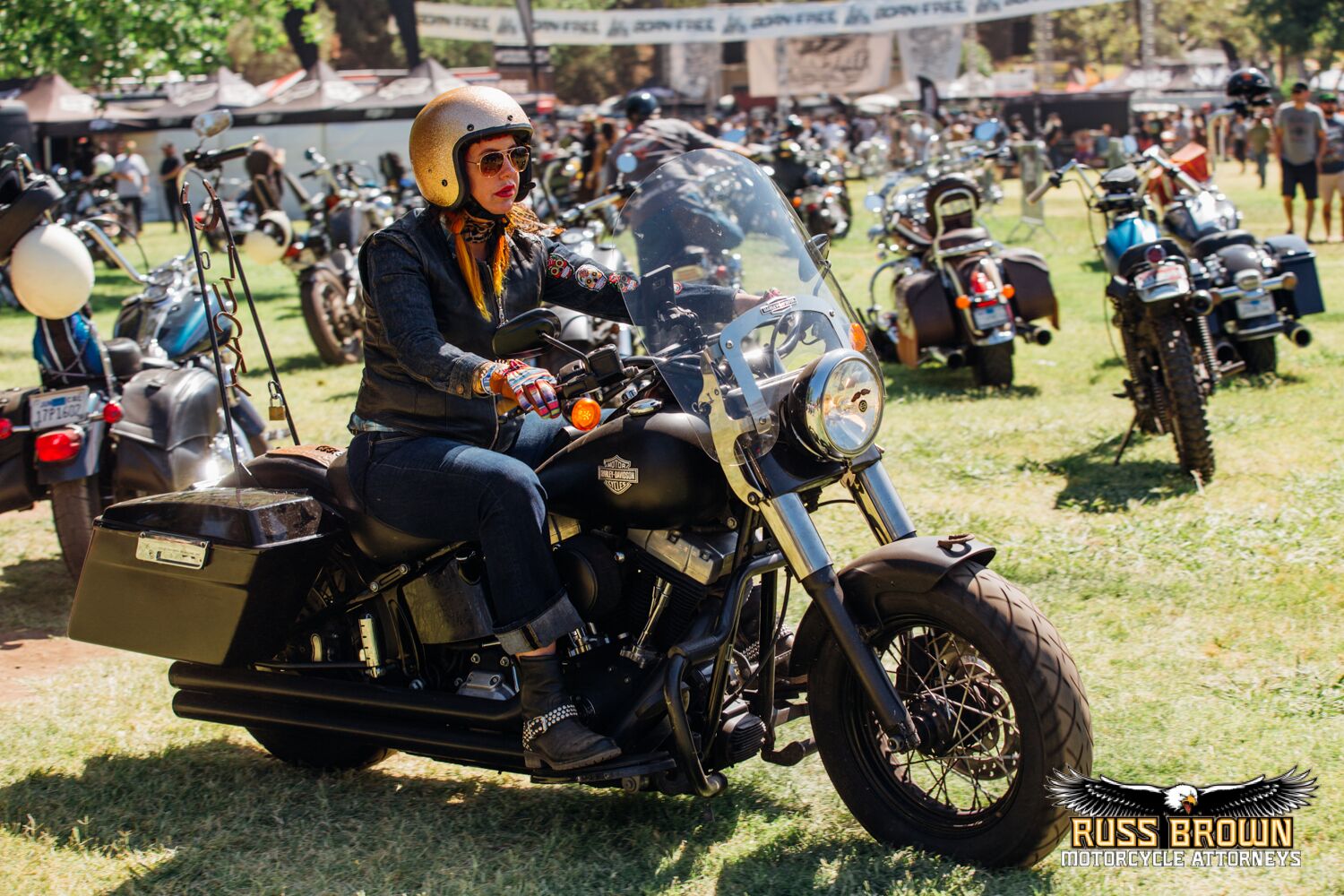 Born Free not only accommodates the grassroots, do it yourself, vintage chopper builds, but also now caters to the ever changing and appealing performance motorcycle market. San Diego Customs and crew have organized a show inside of a show, with an FXR Show on Saturday and an Open Class on Sunday, that draws some of the best builds in the performance industry to the competition. If you're into the Dyna & FXR craze, the SDC shows are a must stop while attending the event.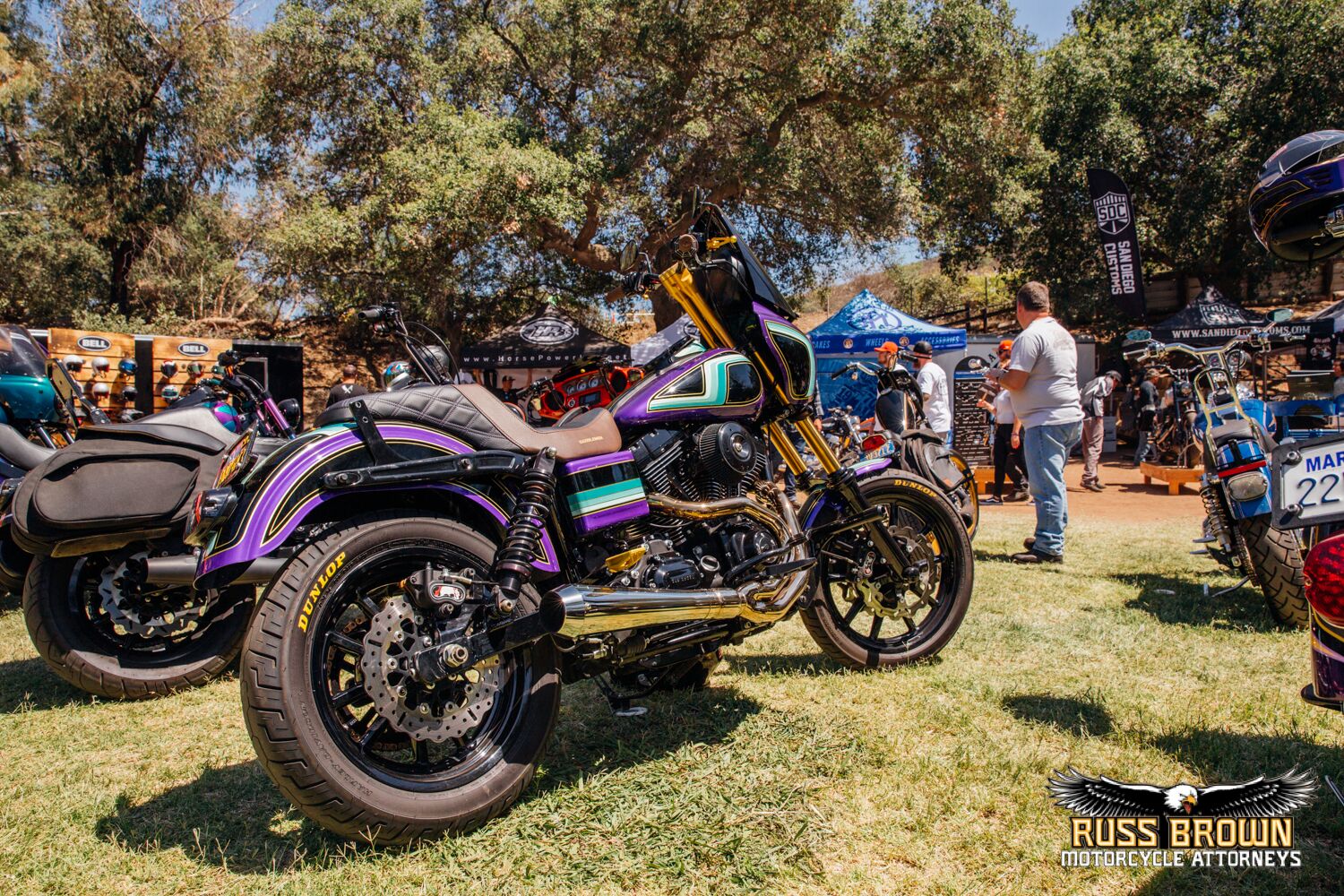 I personally spent most of my weekend engulfed in the motorcycles on display — whether they were attendees' bikes on the grass, or bikes built for the event, there were plenty of beauties to be seen. The passion for these machines, new and old, can be felt as you walk through the event. The builds were taken to another level for the 10-year anniversary, and they did not go unnoticed. "Overwhelming" seems to be the term most first time attendees use when they begin to walk through the show grounds.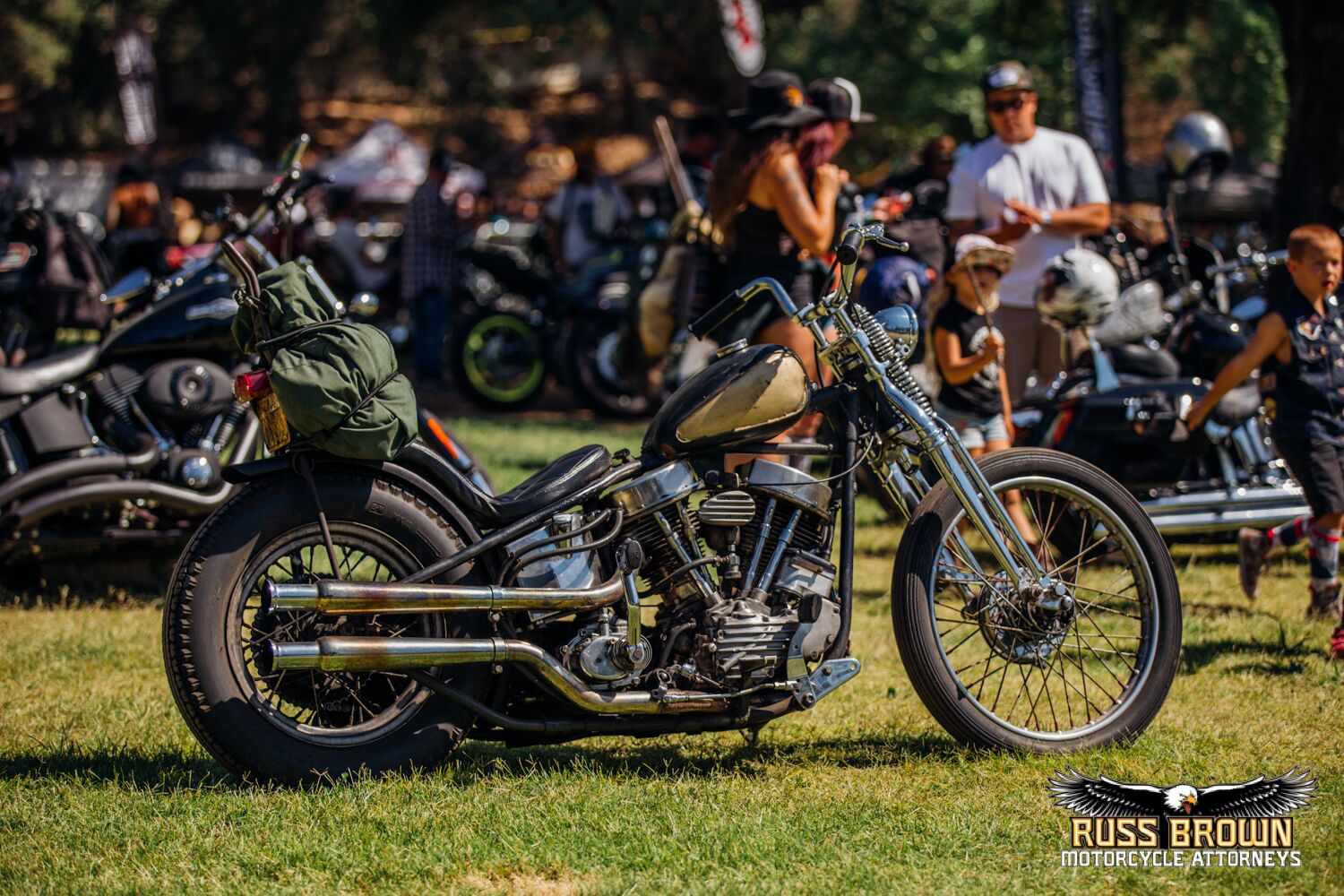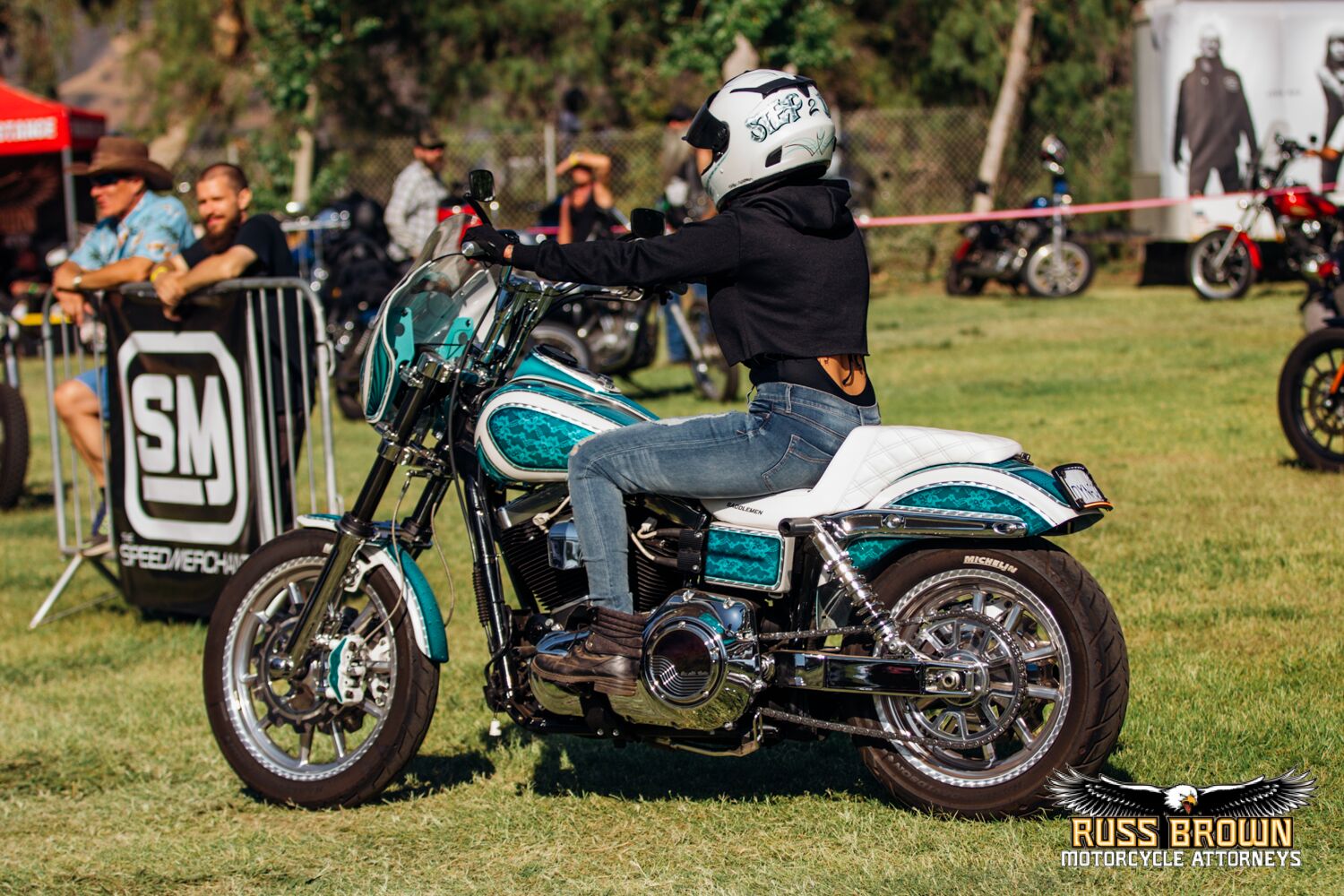 For some people, it's not about the show, the bike giveaways, or the vendors—the entire weekend is a reunion event. Friends come from all over the world to attend. It's a weekend filled with likeminded individuals sharing their love for motorcycles in whatever way they see fit — flat track races, camping, riding, and more. For some, this is the only time of the year in which they get to see each other, as they live on different continents or even across the United States from each other. Born Free 6 was my first BF Event, and the friendships and memories I made that year carry on traditionally with each year's show. Alas, we don't have tiki torch parties at Irvine Lake anymore—but maybe one day they'll let us camp there again!
With activities and people watching galore, it's almost impossible to see everything going on, even with two days to do it. The beloved Beer Boobies were back, pouring frosty 805 Beers all weekend for attendees, and even a giant boa snake made an appearance as "the only pet allowed at the show." The people watching is never dull, with grown men in thongs and grandmas showing the youngin's how to "properly swallow a hot dog," there is a little bit of sight seeing for everyone. Dunk tanks with barely dressed women (and men), the Vans Half Pipe ramp, and whatever entertainment the vendors decide to come up with….the weekend is the epitome of an epic motorcycle party, clashed with 70s era vibes and modern day entertainment.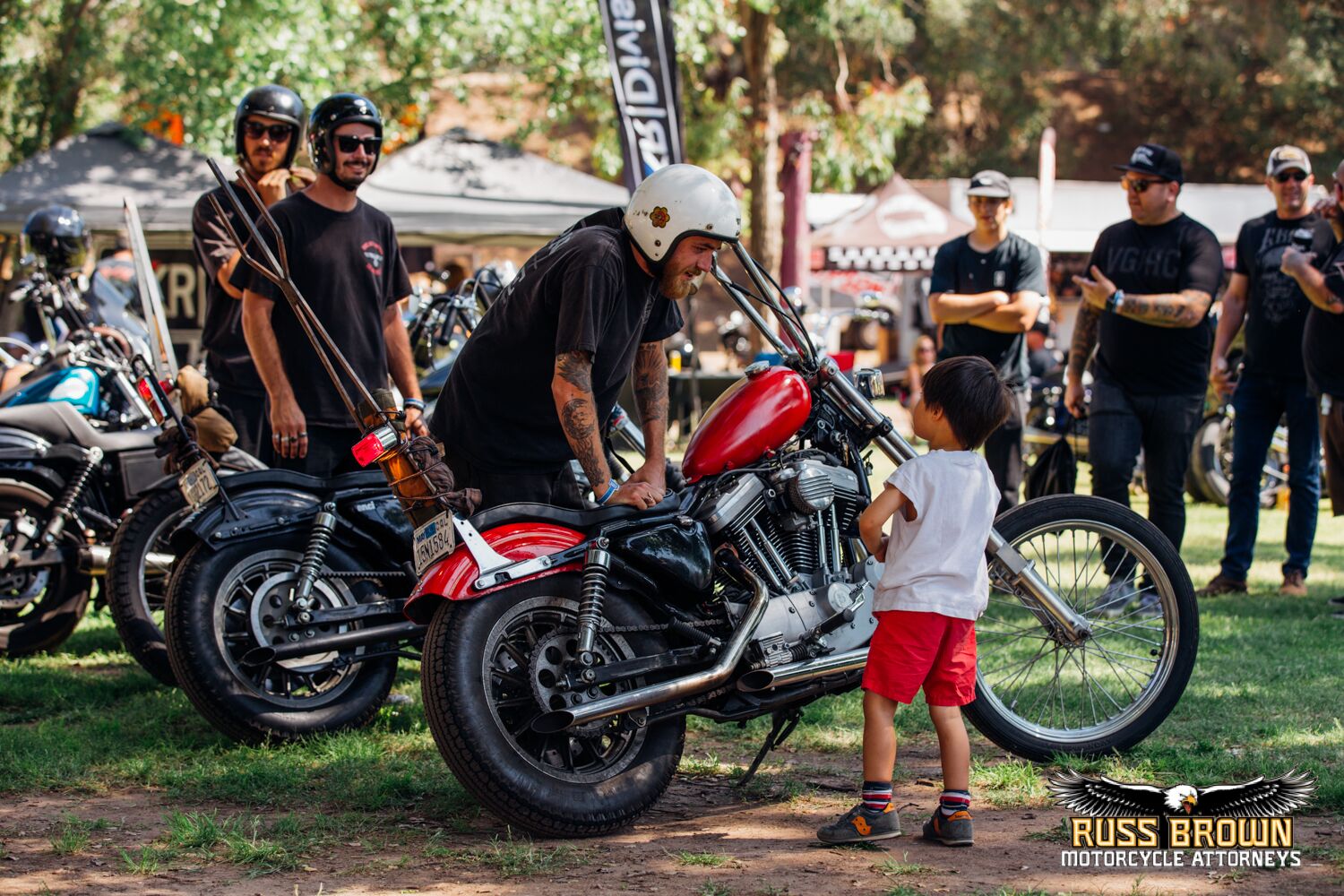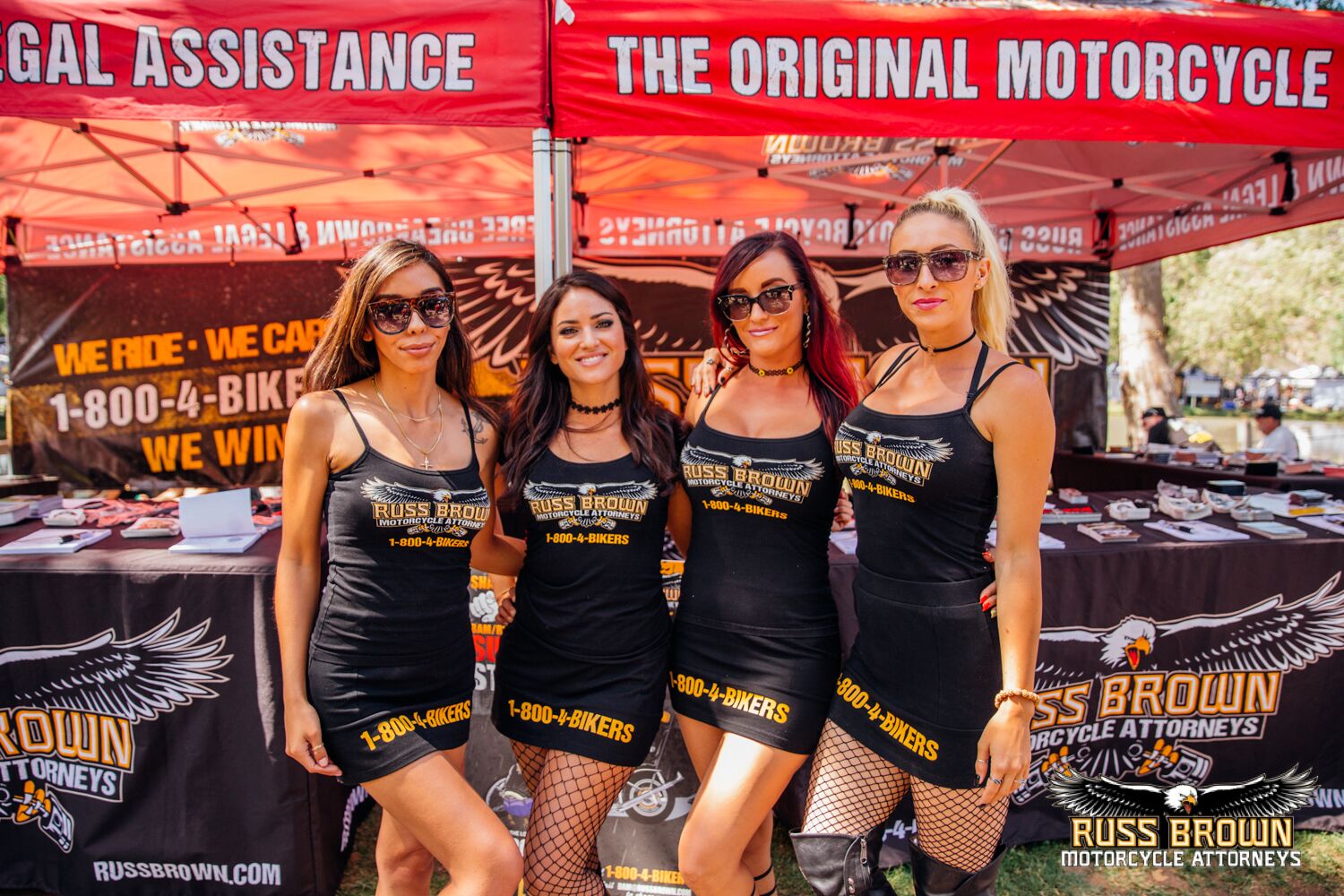 Can we top Born Free 10? I don't know. But we can sure as hell try. With rumors of an event location change for the 11th year, there is definitely a buzz on what direction the show will take for 2019. Without the ideal fairgrounds, the crazy canyon ride to Cooks Corner, the pre and after party hot spot for the event, the show could completely change. We know one thing is certain, and that is that regardless of where the show might go, the love of two wheels and passion for custom creations will follow.