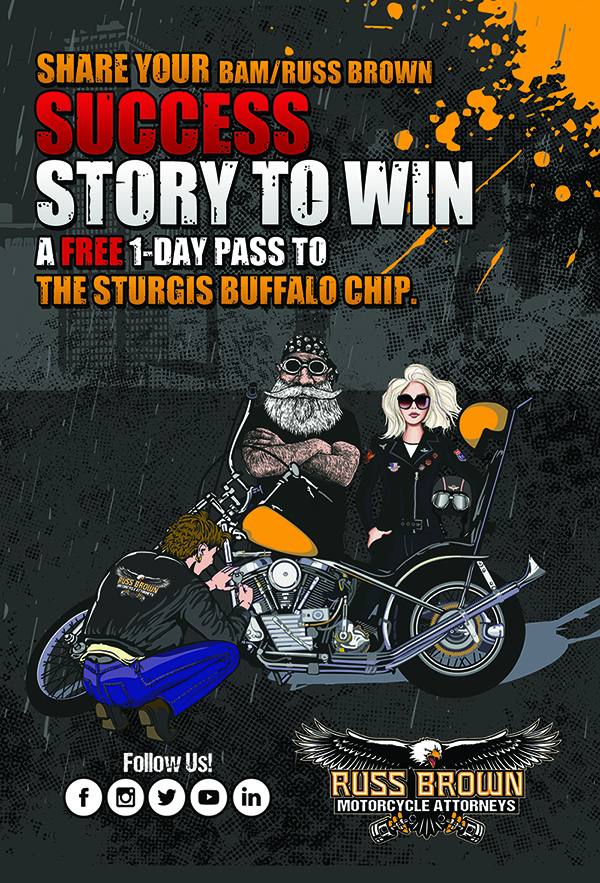 We're giving away wristbands to some of the top 2019 Sturgis Buffalo Chip events, including Keith Urban, Snoop Dogg, Toby Keith, AFT, and more! Simply come by one of our booths, tell our staff you'd like to share your Russ Brown story, and we'll capture it on camera....
There are two types of people in the world. There's the type that lets life's often unfortunate twists and turns hold them down, and then there are people who respond to a setback with action, passion, and perseverance. Terry Gockley of Spyt Shyne is the latter. He's...
If you're like me you love going to events and yet hate crowds. Biker rallies can feel bloated and phony, bike nights can get repetitive, but you still want to head out with your buddies and be part of the local scene. Fortunately, there is no shortage of different...